My friend Jean and I took the Blue Moon out for a sail last weekend, as usual, the
Blue Moon
attracted attention from passing boaters. Thanks to one of them, named Ed, I finally have some great pictures of the Blue Moon, with all her sails up. All pics can be viewed full-size by clicking on them.
This one is at the same angle of one of my favorite pictures of the original Blue Moon. It really shows off her lines.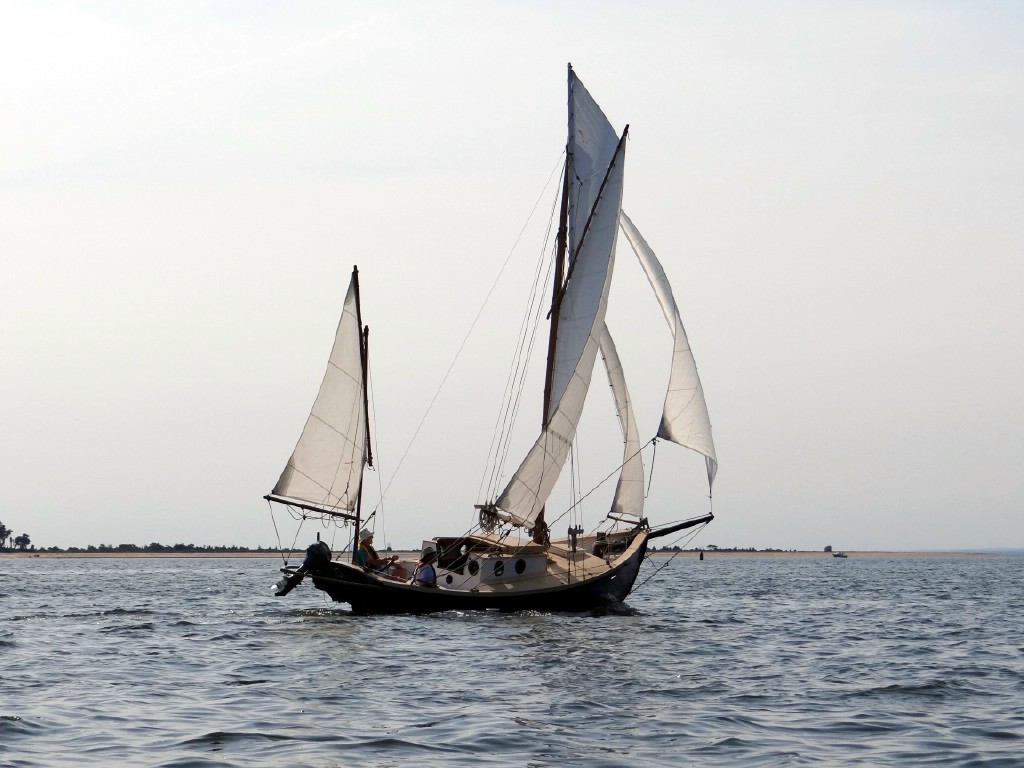 Blue Moon
A close up of the intrepid sailors...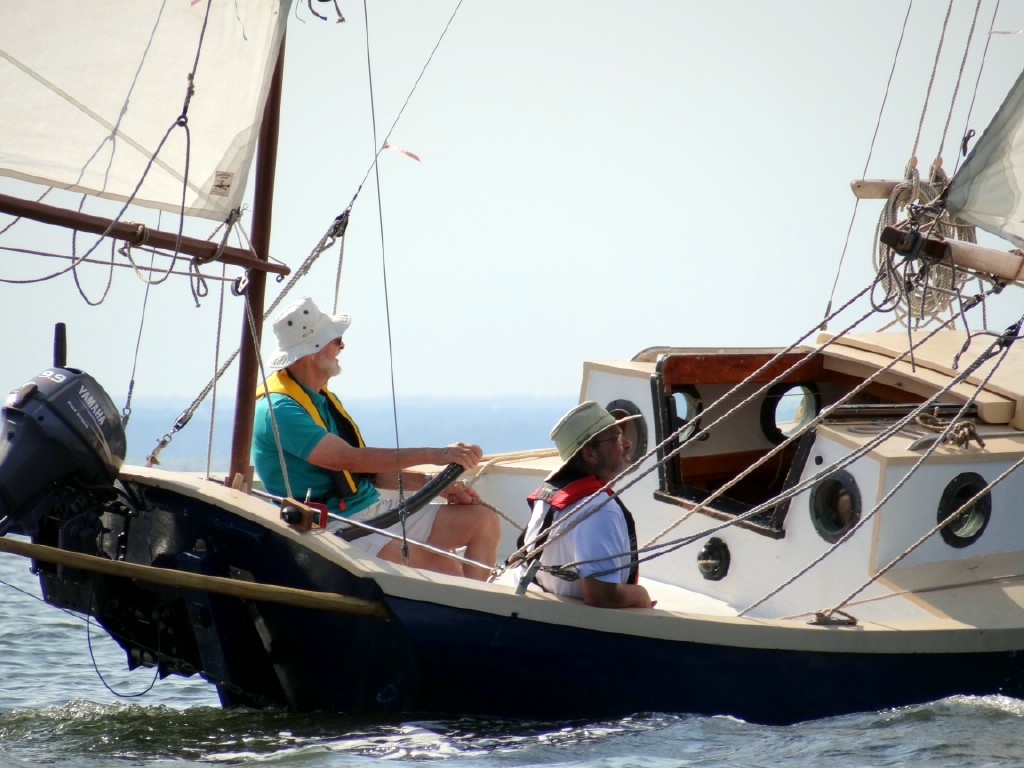 Blue Moon's crew
You can see that we are wise enough to both have our life jackets on -- a habit I've gotten into this year. A good one, I think, particularly given the comfort of modern devices.
Here's a pic from windward... I was checking out the set of the topsail, apparently.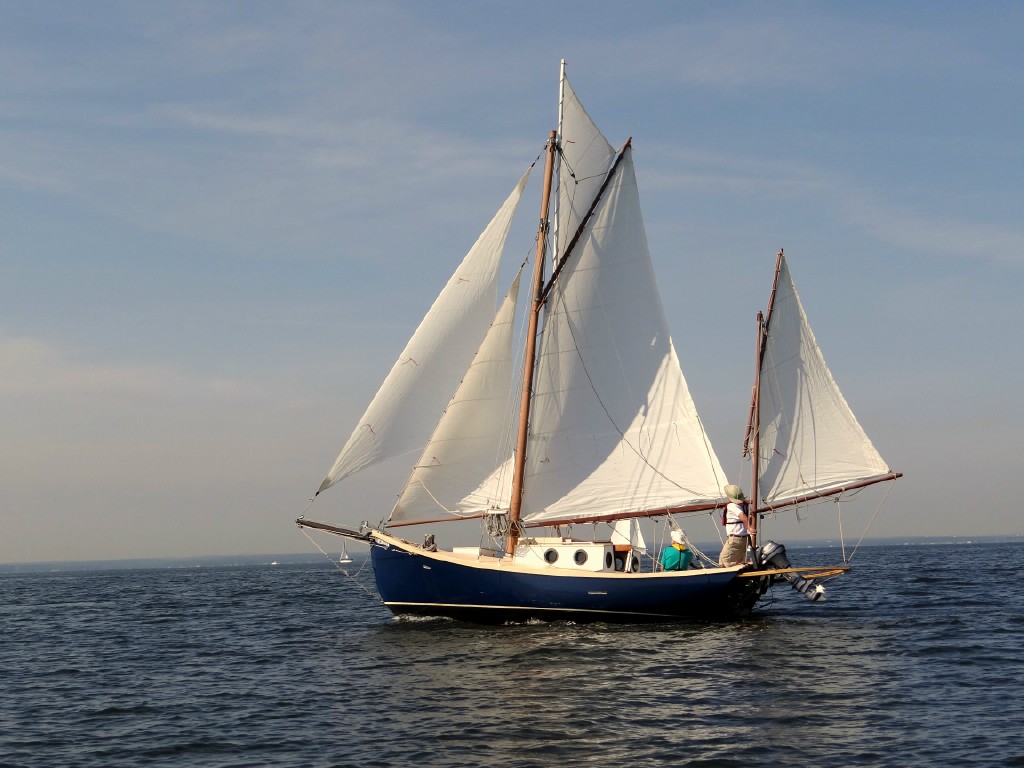 How's that topsail setting?
An eagle-eyed captain can always spot thing that need improvement...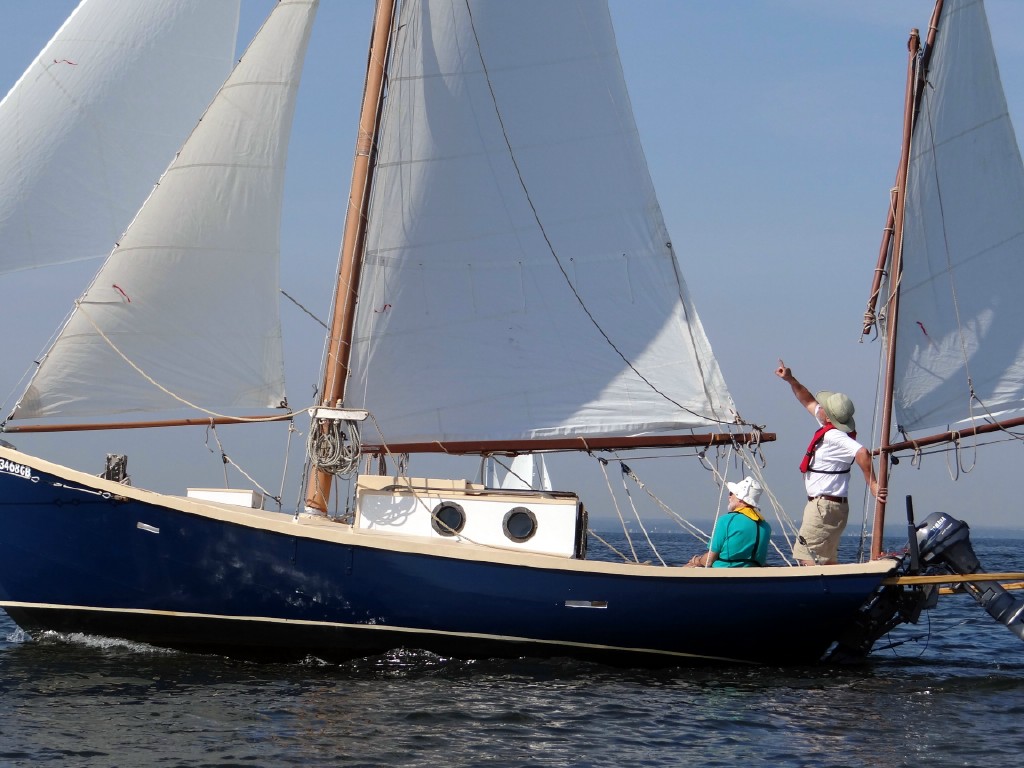 Get that downhaul tensioned a bit more!
Let's face it, Tom Gilmer designed a boat that looks great from all angles. From forward, she looks like a tall ship coming straight at you...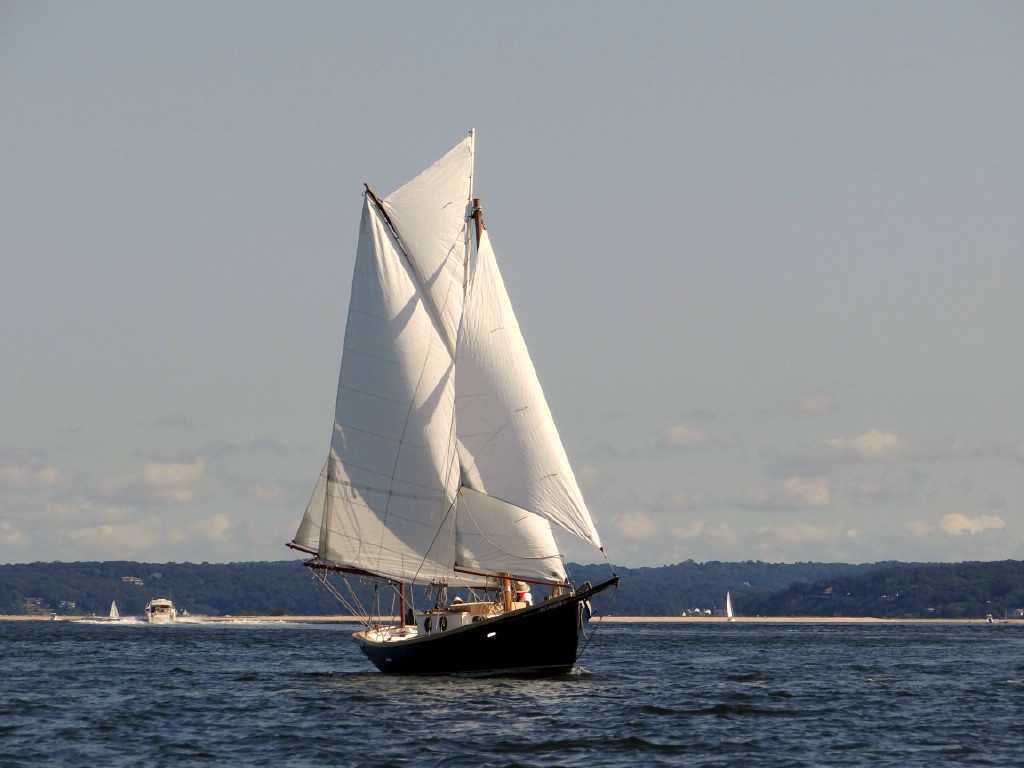 The miniature tall ship
Photos like these are really useful... I think I will tie the topsail halyard a bit further down the yard, next time, to lift the topsail a bit higher up the mast. I'd like to see the clew right up at the top of the gaff.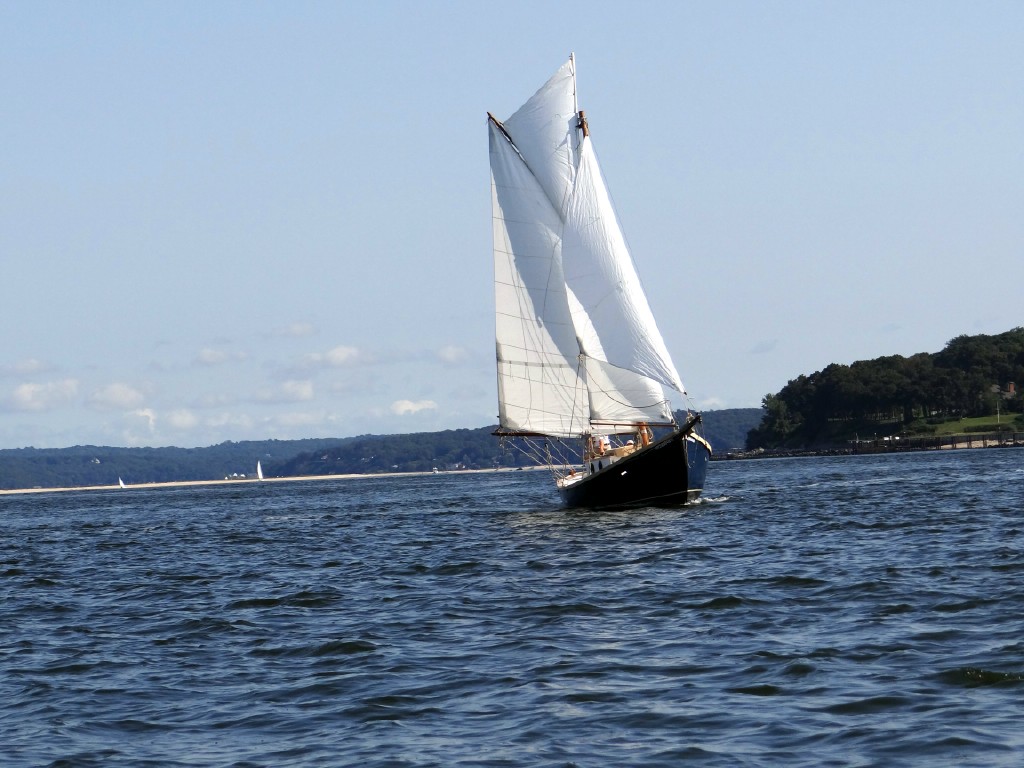 Wind, 5-10 knots
The wind isn't blowing very hard in these last pics, but she's still moving along nicely.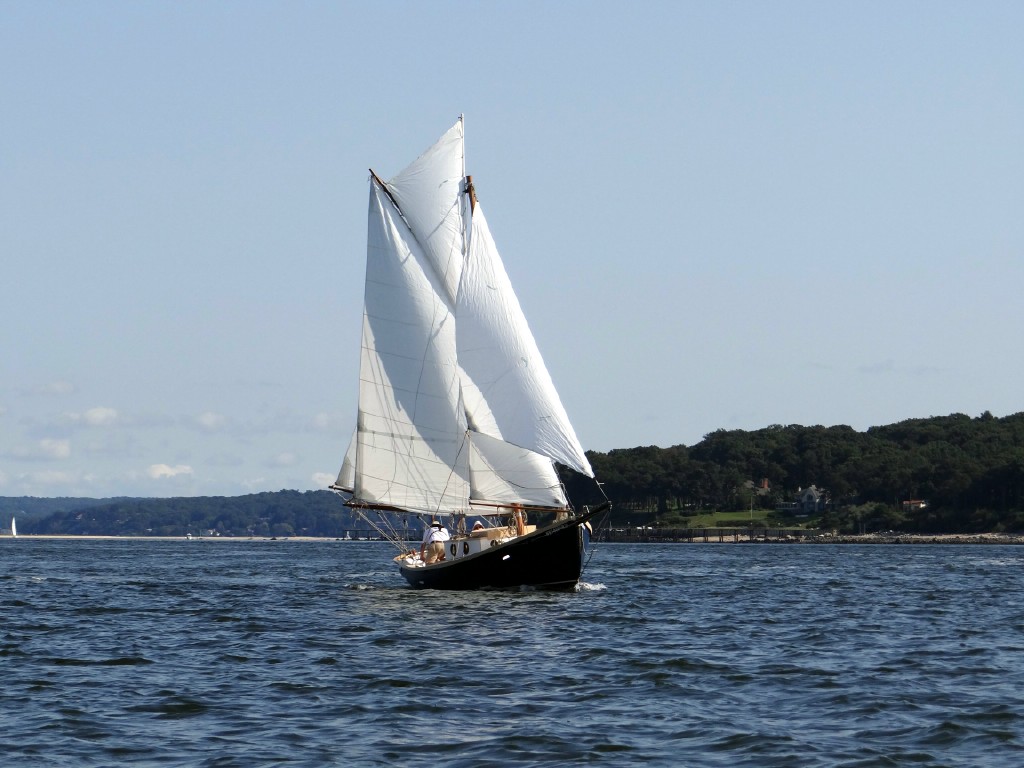 Check out that sheer
I've put a lot of work into re-doing the Blue Moon's running rigging, so all 5 sails are strongly rigged and easily set. Based on these photos, I'd have to say it all paid off.
And that's my totally unbiased opinion!
How's she look?


>>> Next Episode:
Life Lessons