Follow us on Twitter: @UnlikelyVoyager
Monday, July 21, 2014
We all woke up at about 8 am, enjoyed creamy scrambled eggs with butter, and agreed that we would all go to shore to tour the island, then regroup at 1:00 pm for lunch on board Agnes before setting sail for our final destination: Brest.
Camaret is famous for langoustines: crustaceans smaller than lobsters, bigger than shrimp. It's a beautiful old town with windy little streets and old stone-walled houses. We spent a couple of hours browsing art galleries, souvenir shops and cafes.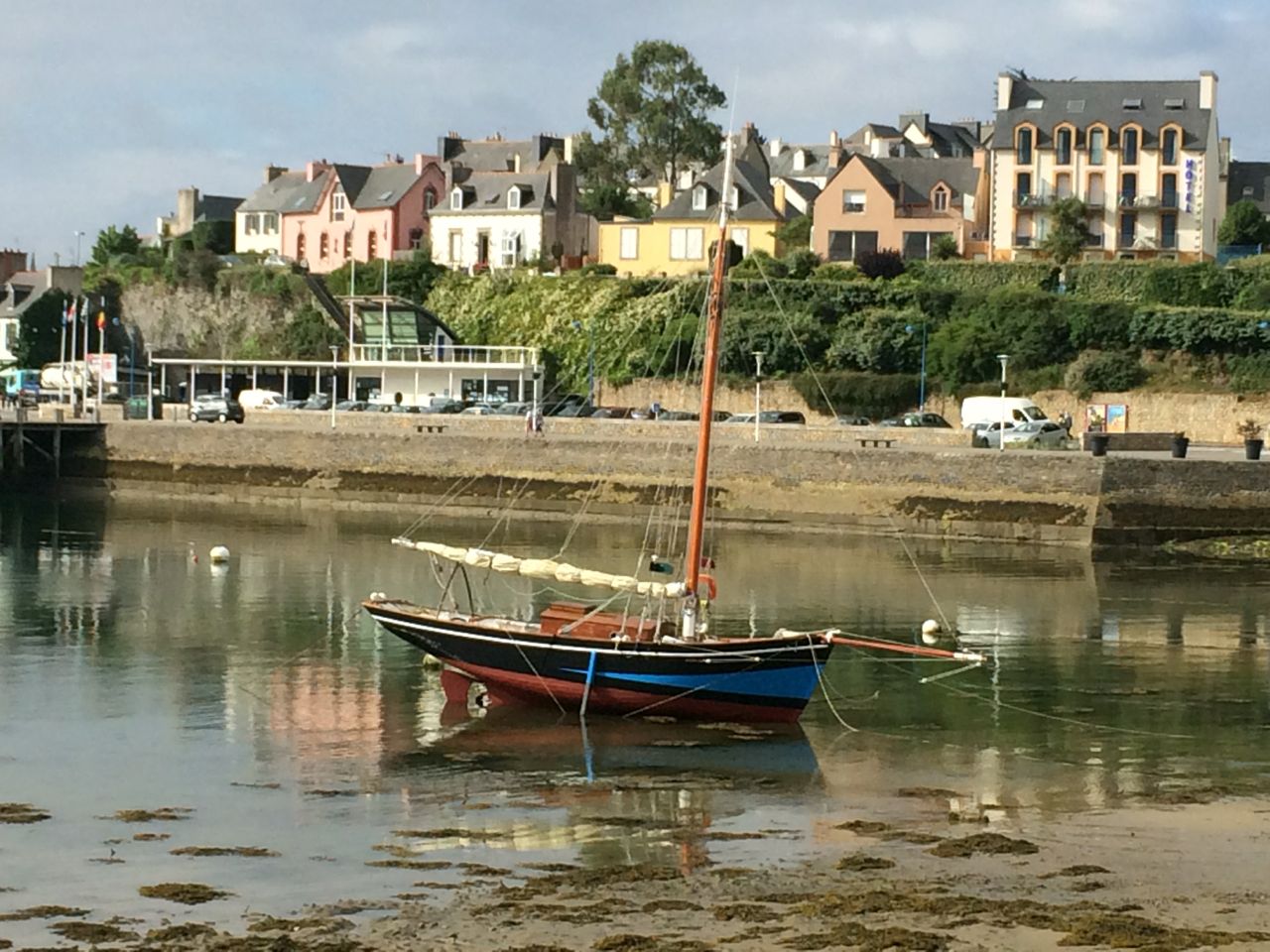 A pretty little boat that reminded John of the Blue Moon.
With legs!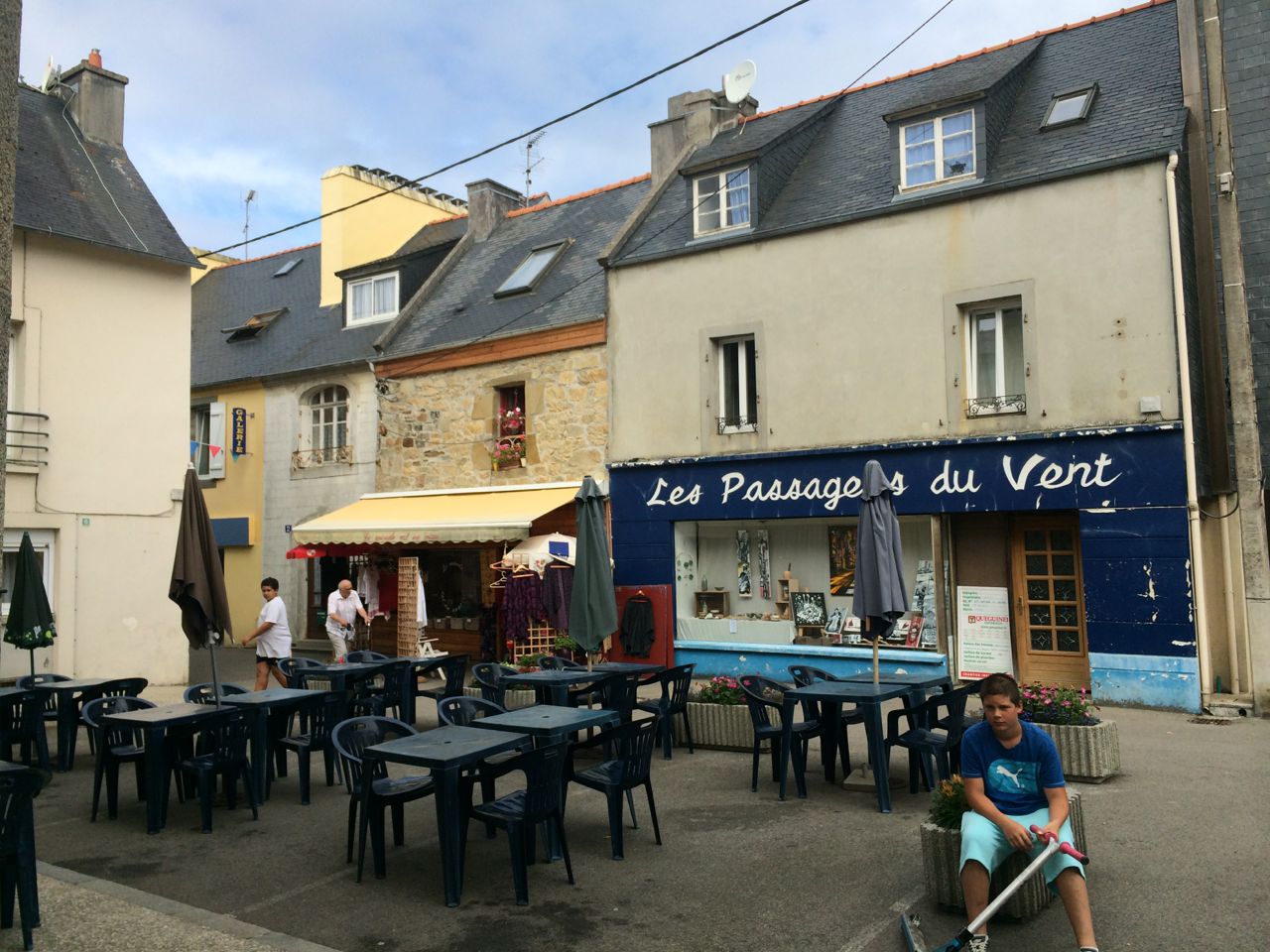 Getting ready for the lunch crowd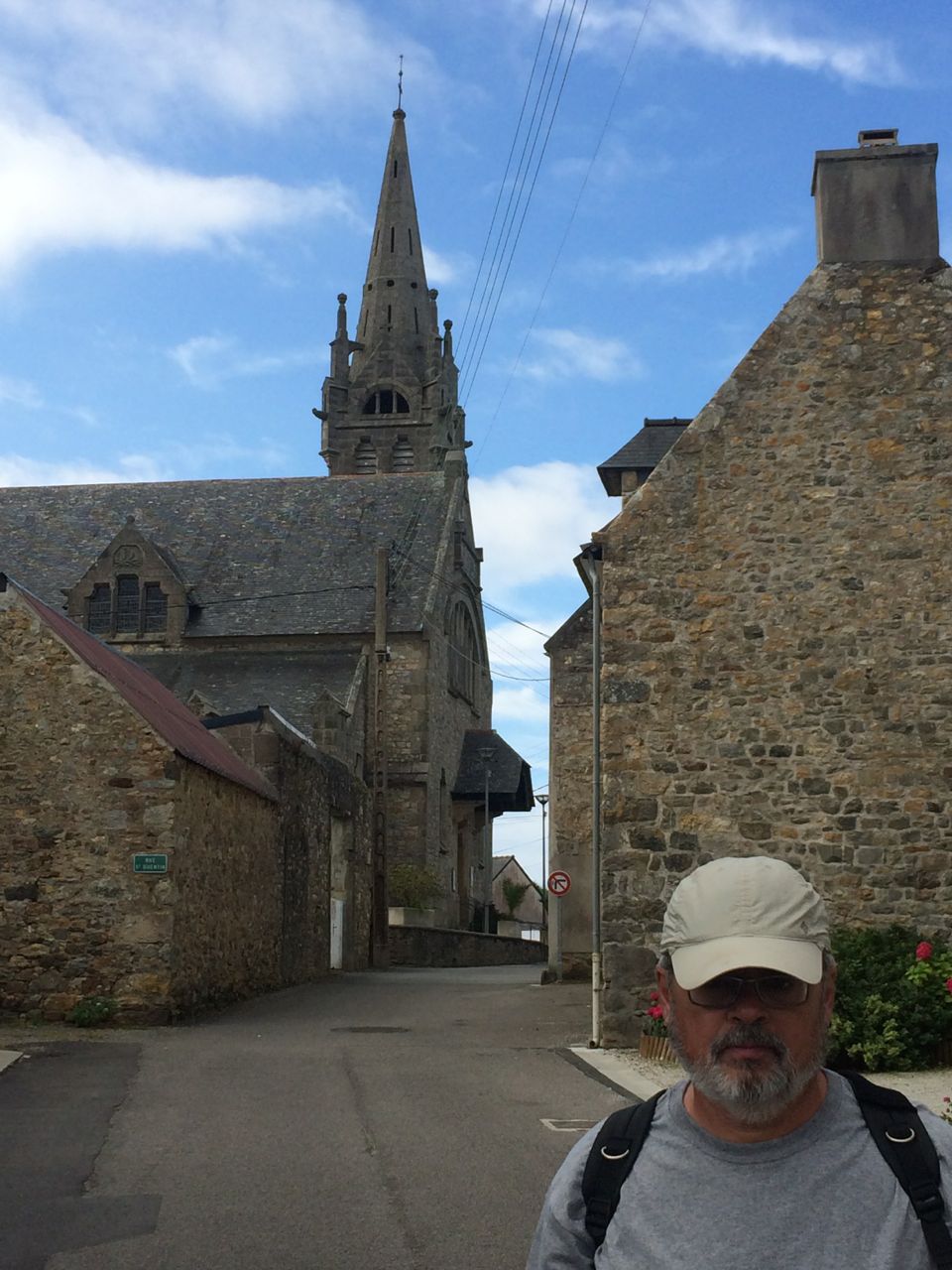 Roaming the back streets of Camaret
Easy to get lost in the maze of narrow streets
Back on Agnes, we had fantastic lunch of tomato-parsley-cucumber salad, camembert cheese, and several French pâté with crunchy bread from the local boulangerie.
Then it was time to set sail. Breast was a short sail from Camaret, so the captain decided we would sail around Roscanvel Bay until all sailors had enough of what they come for ... sailing!!
After sailing for several hours in very good windy conditions, the captain decided we'd had enough and we turned towards our destination.
We arrived at Breast during the early evening hours, tying up in the main marina after witnessing one final act of amazing seamanship: watching Captain Luke turn the 46' Agnes (plus 10' bowsprit!) around in close to her own length -- all the while not scratching any of the gleaming multi-million dollar yachts on either side. Agnes's crew just held their collective breath, then applauded the performance.
Brest is a military/naval base, one of the biggest. The was
completely destroyed
during the World War II by the allies (i.e., Brits and Americans) trying to bomb the German U-boat base. The city was almost completely rebuilt after the war, and today is a showpiece of classic 50's and 60's architecture.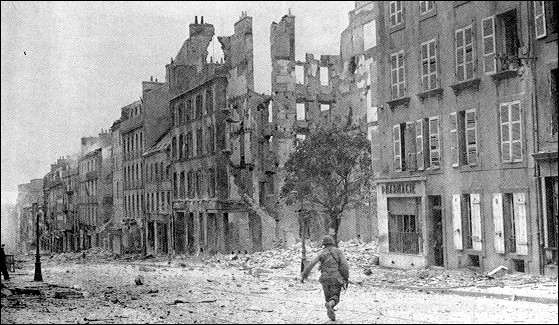 Why few old buildings remain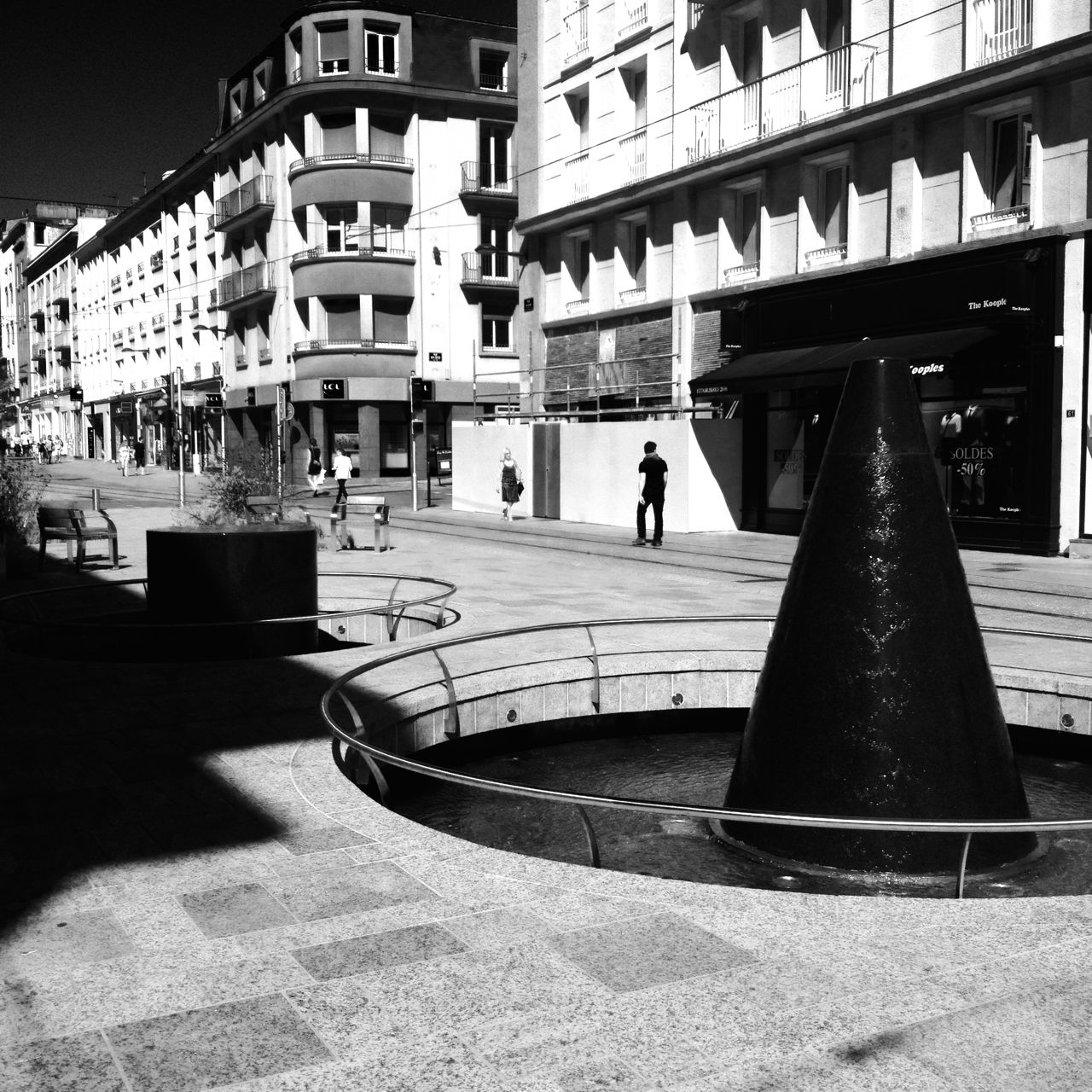 Brest today -- 60's feeling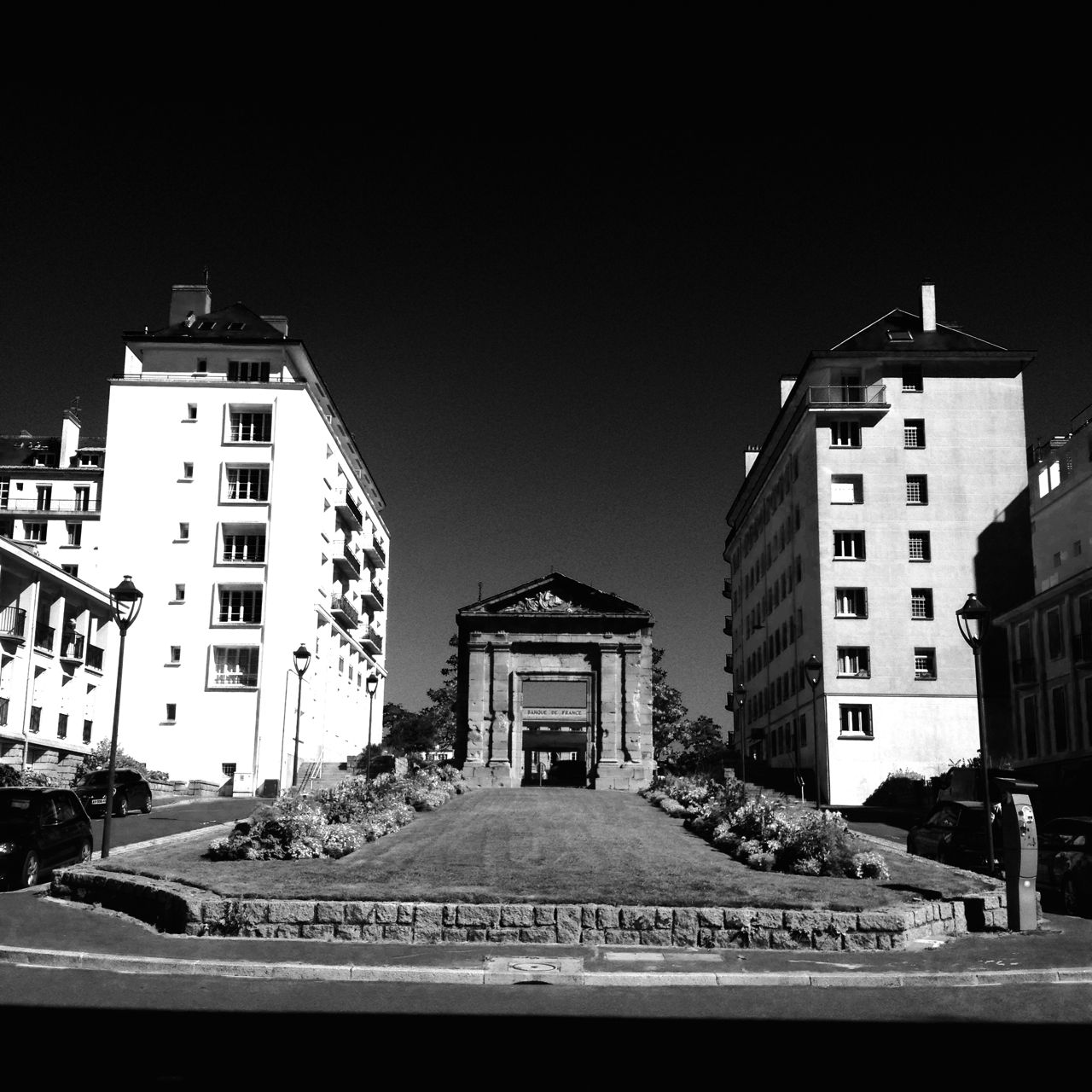 And some of it was breathtaking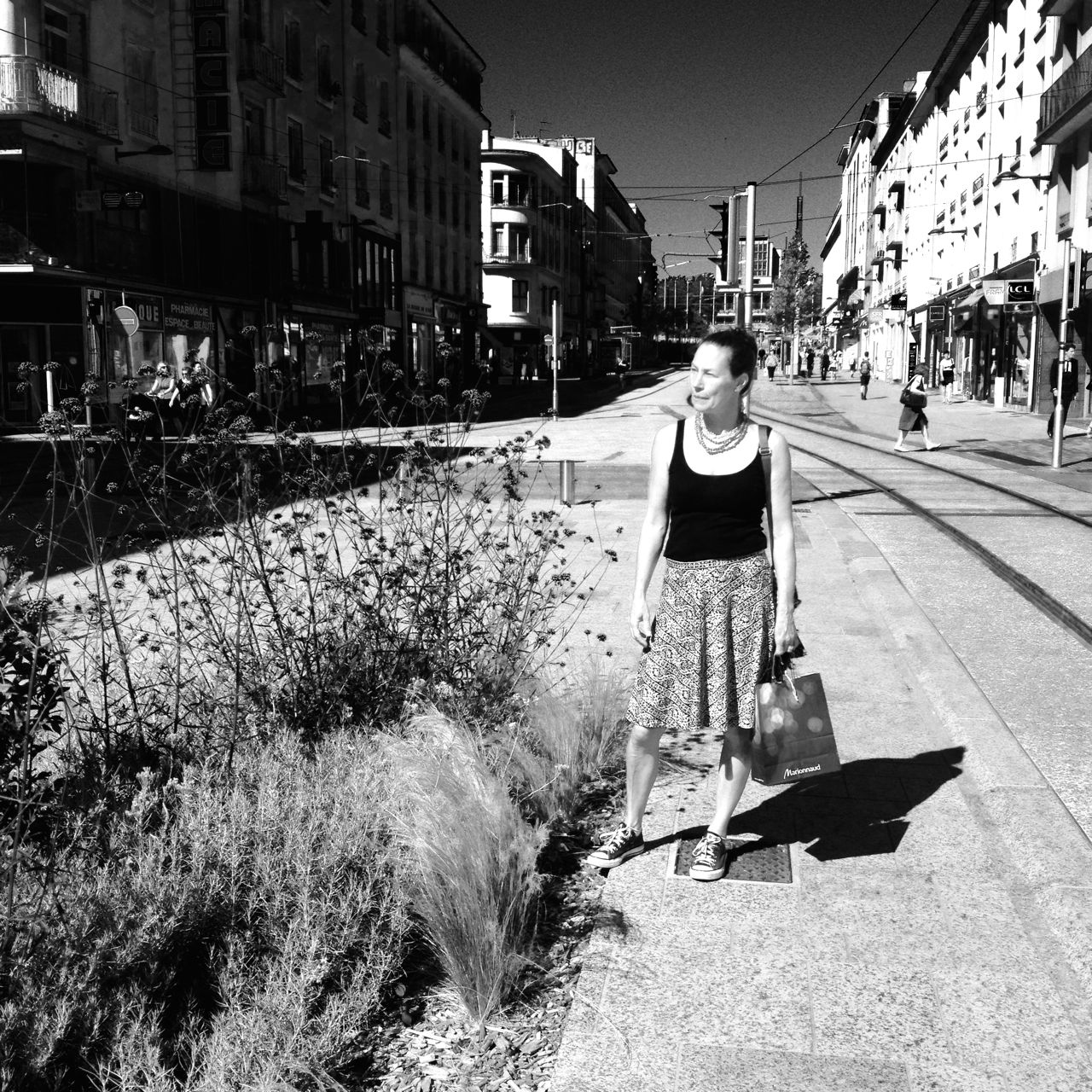 Does that sign in the window say 20% off?
Seafood!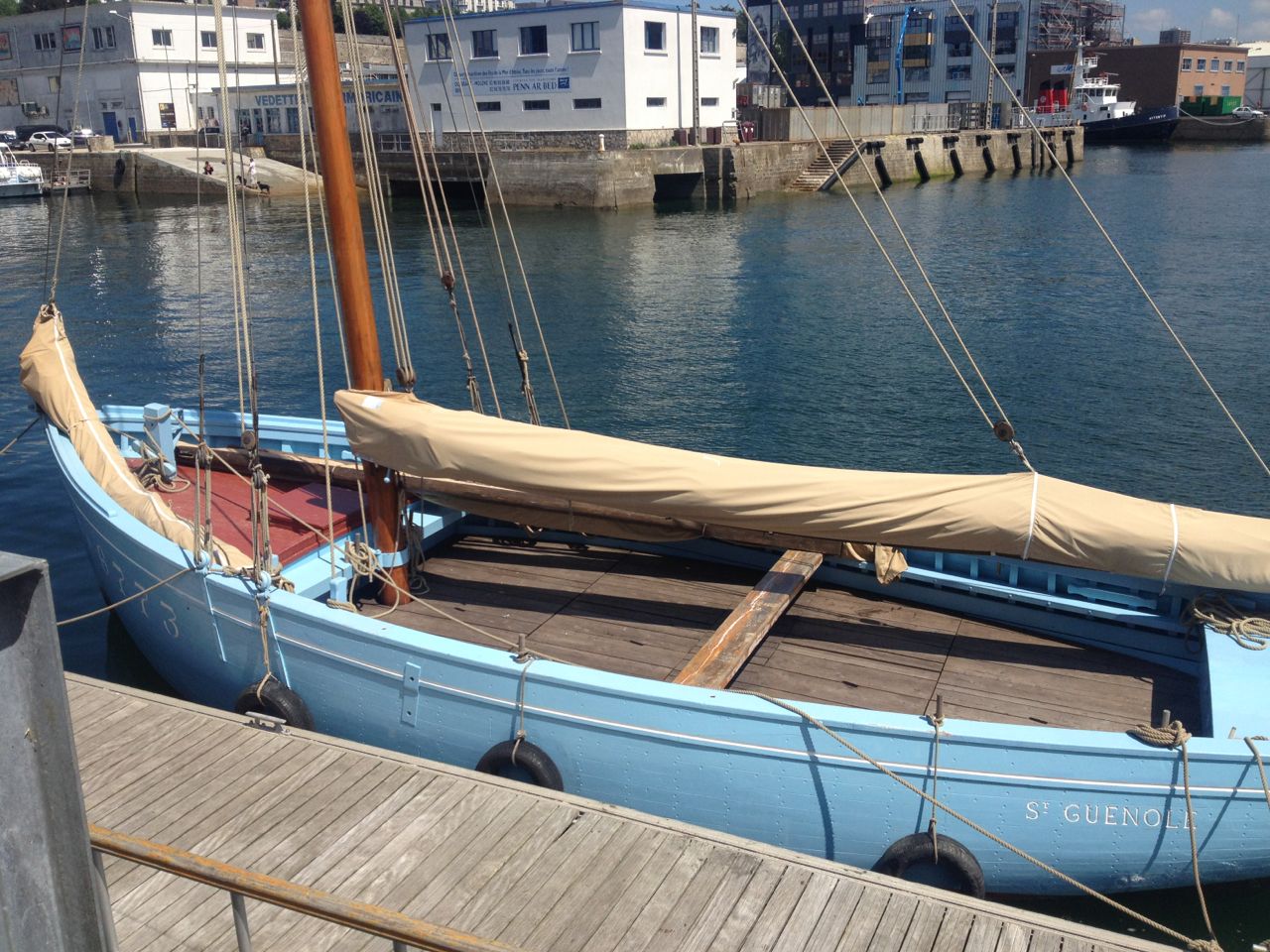 Some lovely boats in the harbor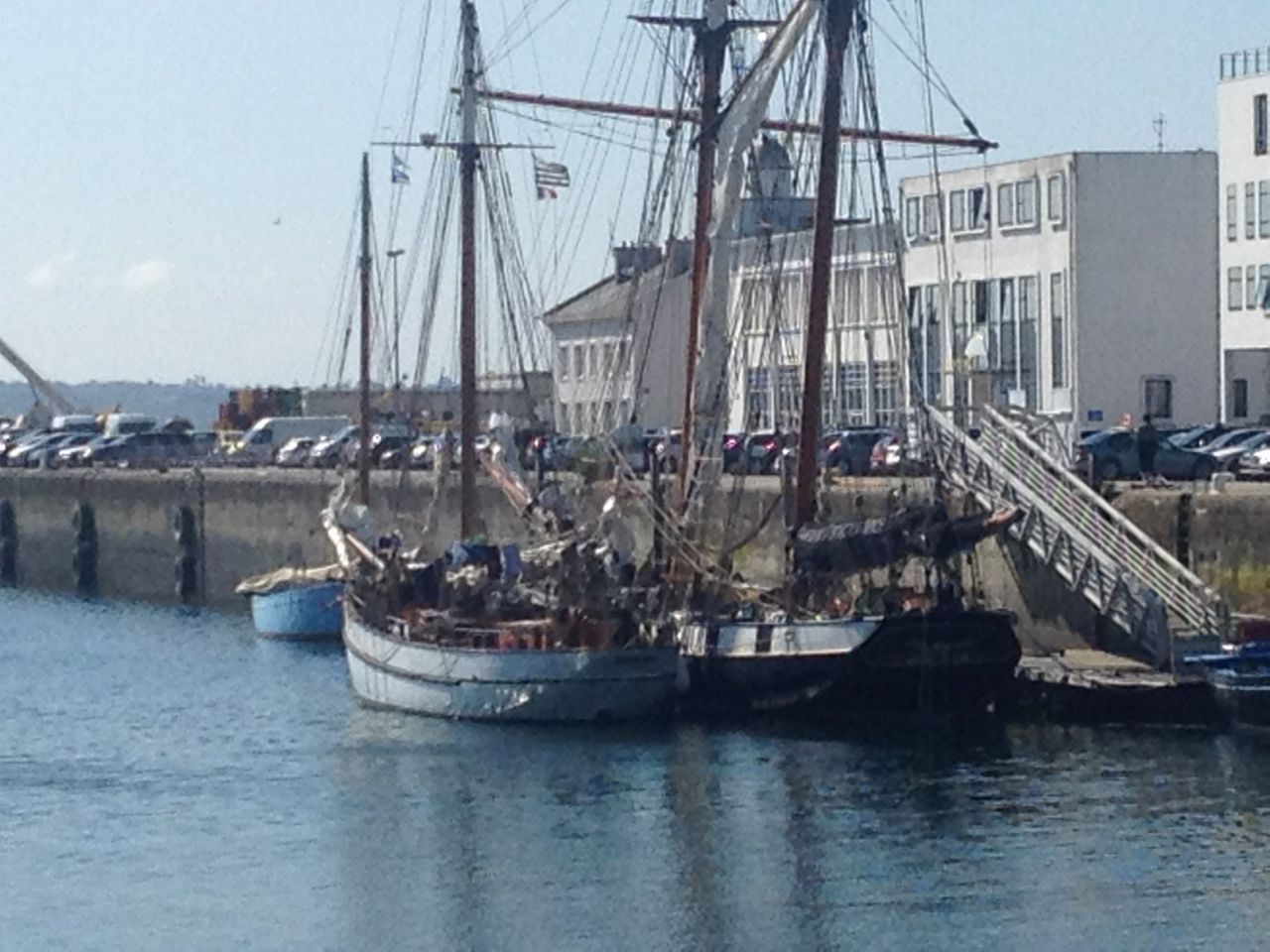 And some big ones
The marina was full because of the oncoming Classic Sailing Boats Festival and we tied up along side a ocean crossing super modern fiber glass boat. It was almost as long as Agnes, but the contrast between the two vessels couldn't be more obvious.
Showers in the marina, followed by dinner accompanied by several bottles of wine and beer on board were a great way to finish the day.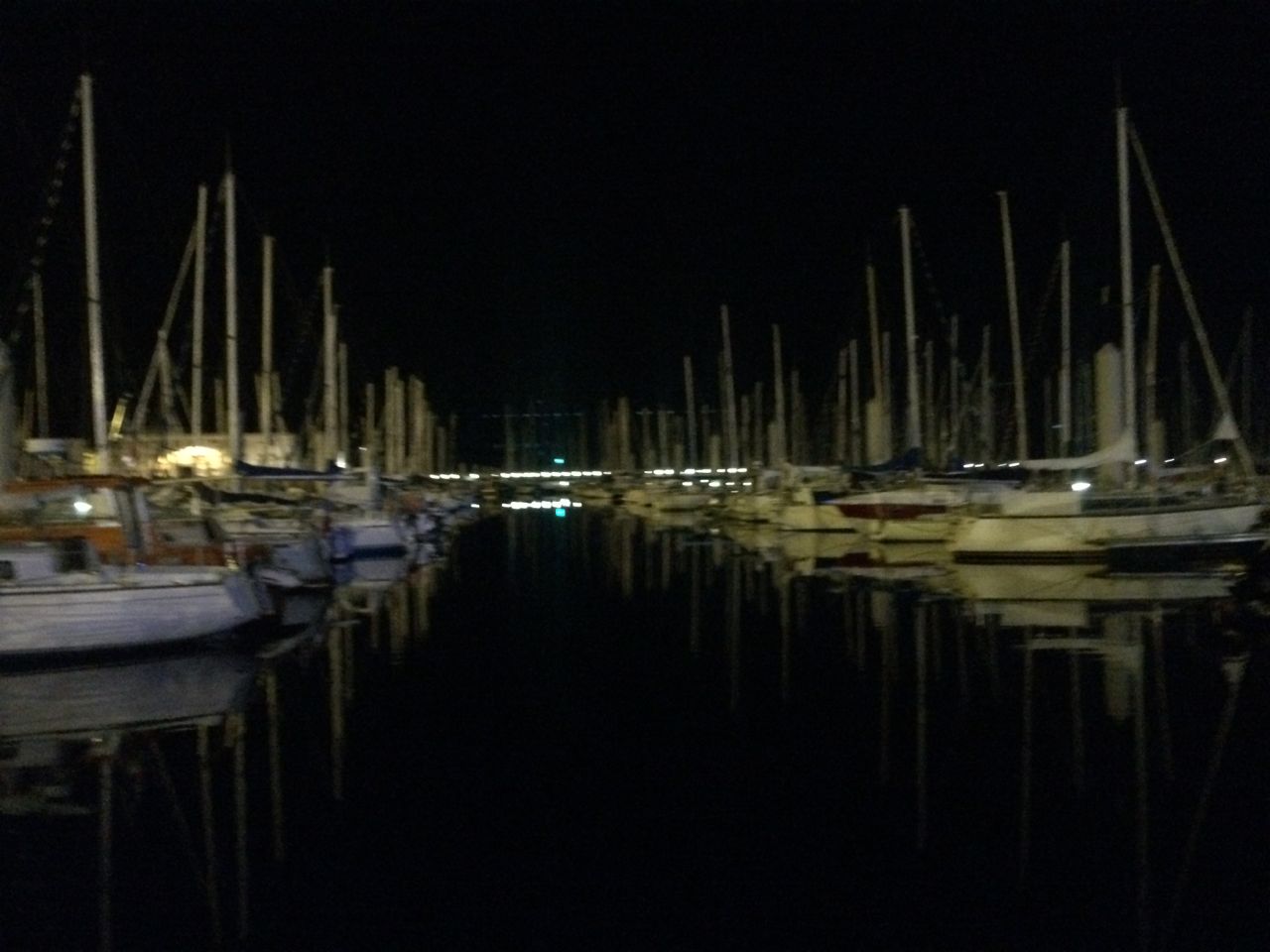 The marina at night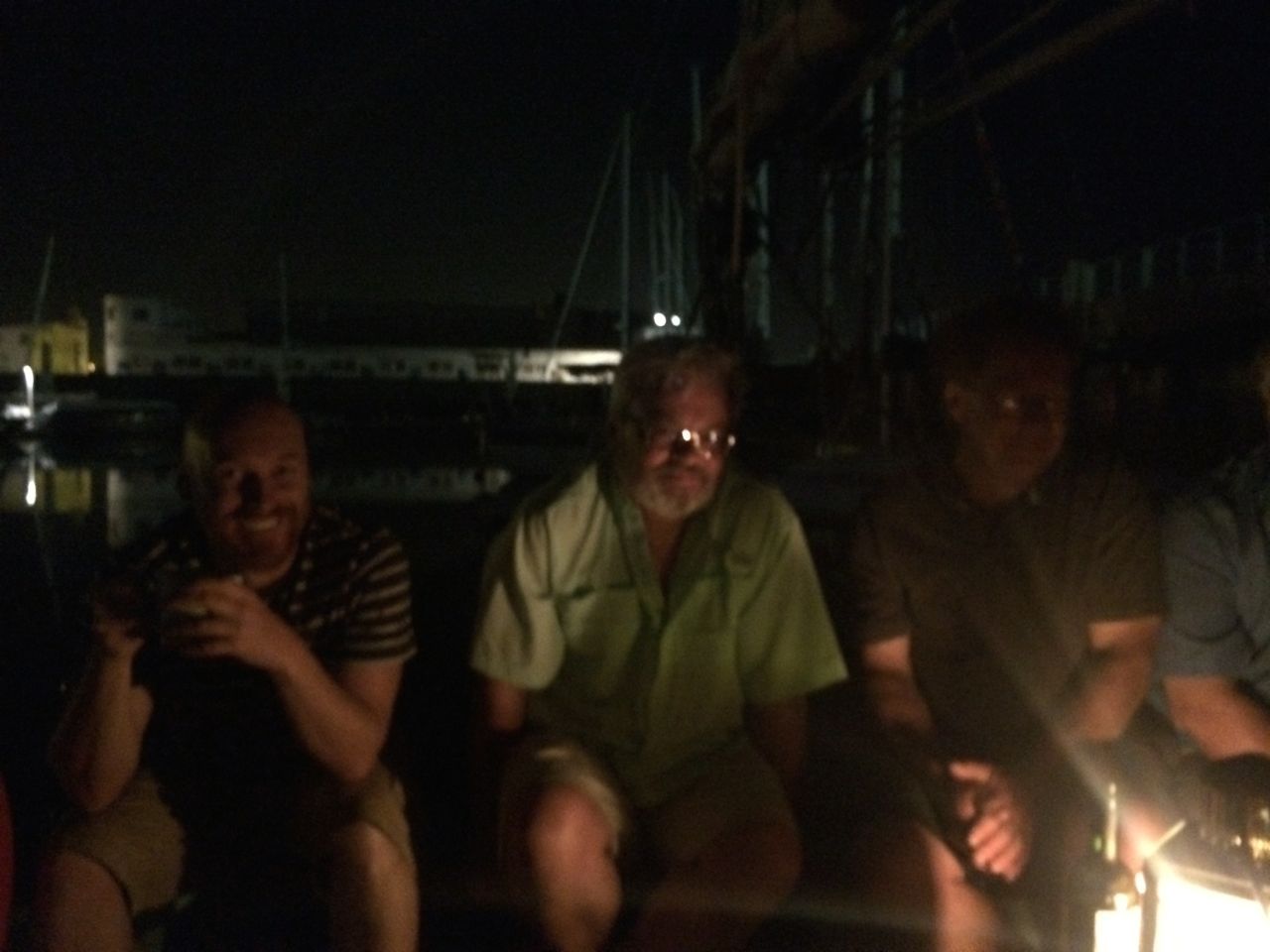 Last stories told around the oil lamp
And that was our last night aboard Agnes.
Next Episode:
Cleaning Up