Sometimes an idea is so obviously, you slap your head and wonder, why didn't I think of that?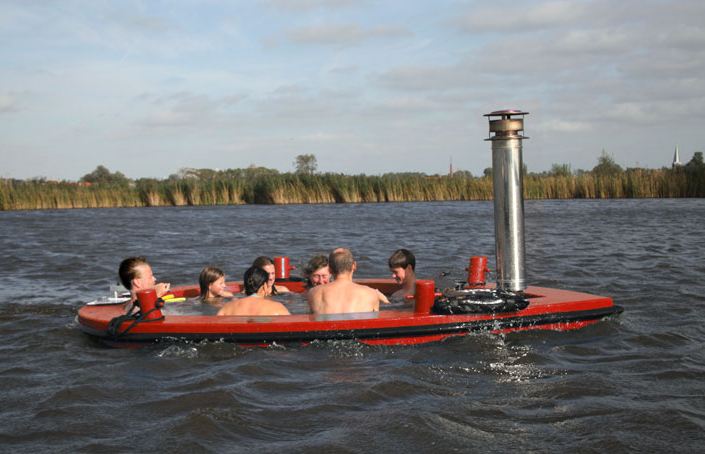 A HotTug
Yes, you are looking at the first wood-fired hot tub boat.
To quote their website:
"With and without water the HotTug is an extremely stable boat for up to six to eight people. Chilling in this hot tub while cruising through canals or on a romantic lake is an amazing sensation!
In every weather condition, you can fire it up in about 2.5 hours and enjoy the 38° Celsius (100° F) warm water."
The Dutch certainly know how to have fun.
I have no interest in this company, I just love totally out-of-the-box and cool ideas. Check out the HotTug website at
http://www.hottug.nl
Happy Thanksgiving!
By the way, I think I have finally figured out how to turn off the CAPTCHA image that was displayed when you tried to comment. If someone will give it a try and confirm it's off, I'd really appreciate it. Thanks!
Next Episode:
Letter Carving