July 15, 2014
Trains, planes, more planes and afterwards more trains. Three countries, America, Ireland and England, about 24 hours of traveling we arrived in Penzance, a quaint (isn't every town around England?) small town of Cornwall, south end of England.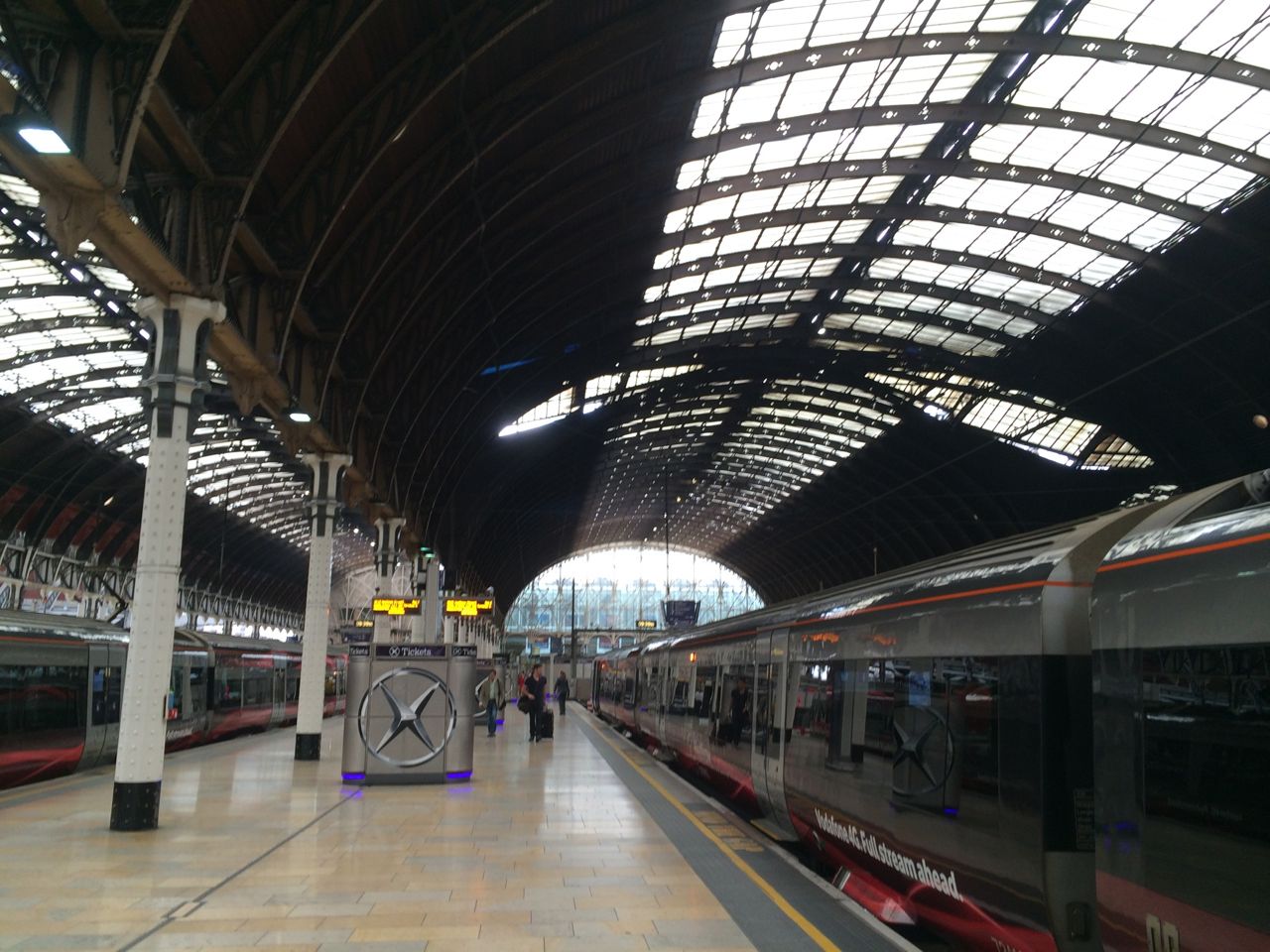 Paddington Station -- beginning of our train trip to Cornwall
Penzance was immortalized by Gilbert and Sullivan in their Pirates of Penzance production, if you have the chance, don't miss it. Narrow hilly streets wind around the town, with a beautiful view of the ocean and the castle on the St. Michael's Mount..
Arrival -- at long last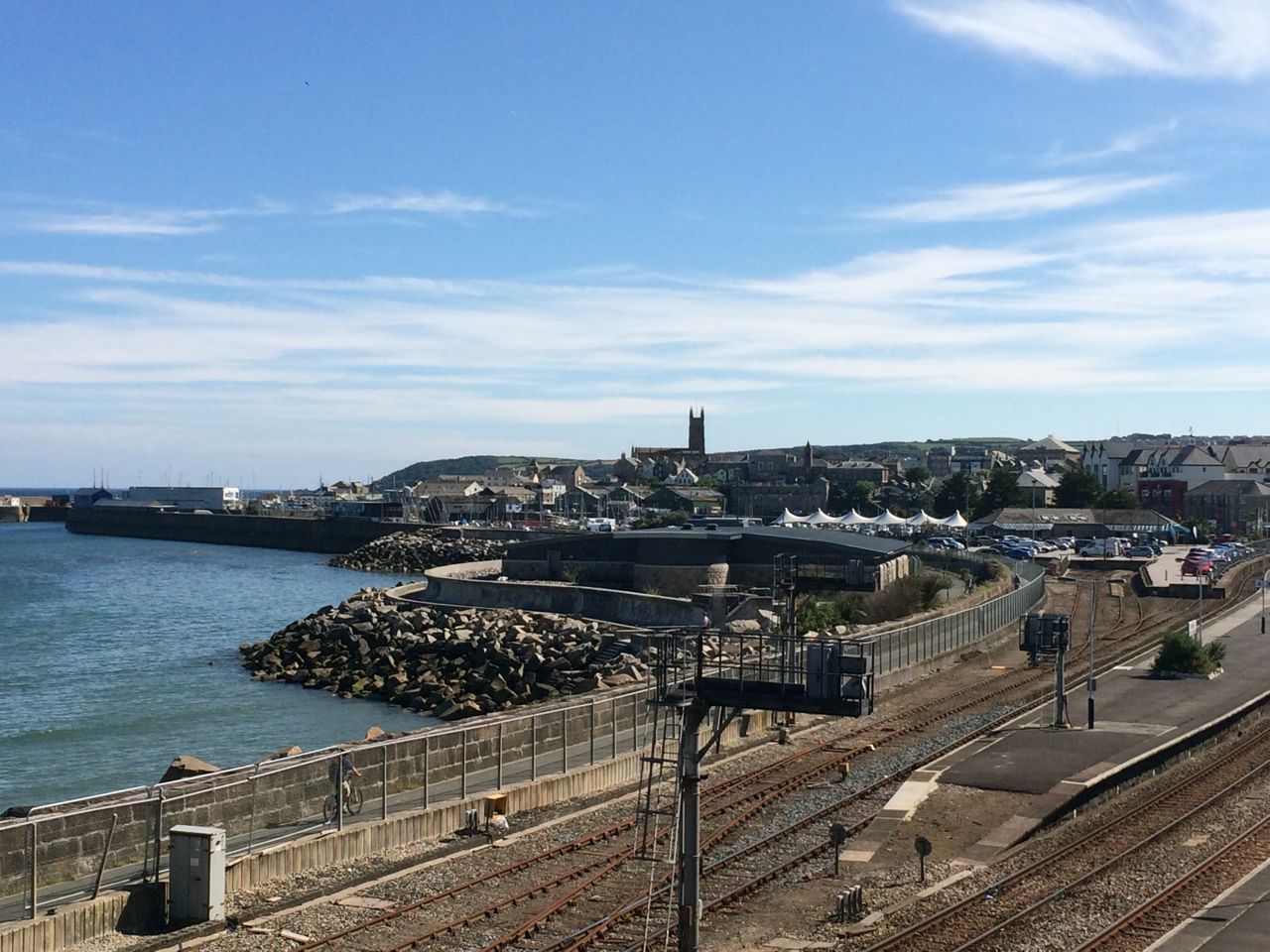 View of Penzance from train station
We arrived by train and realized that our hotel was not in the town, but on another town up the hill, Gulval. Thr tourist bureau lady and her boss asured us that it was waaay to far to walk. So we took a 5 minute taxi ride and voila! Our first day destination was here, The Coldstreamer Inn.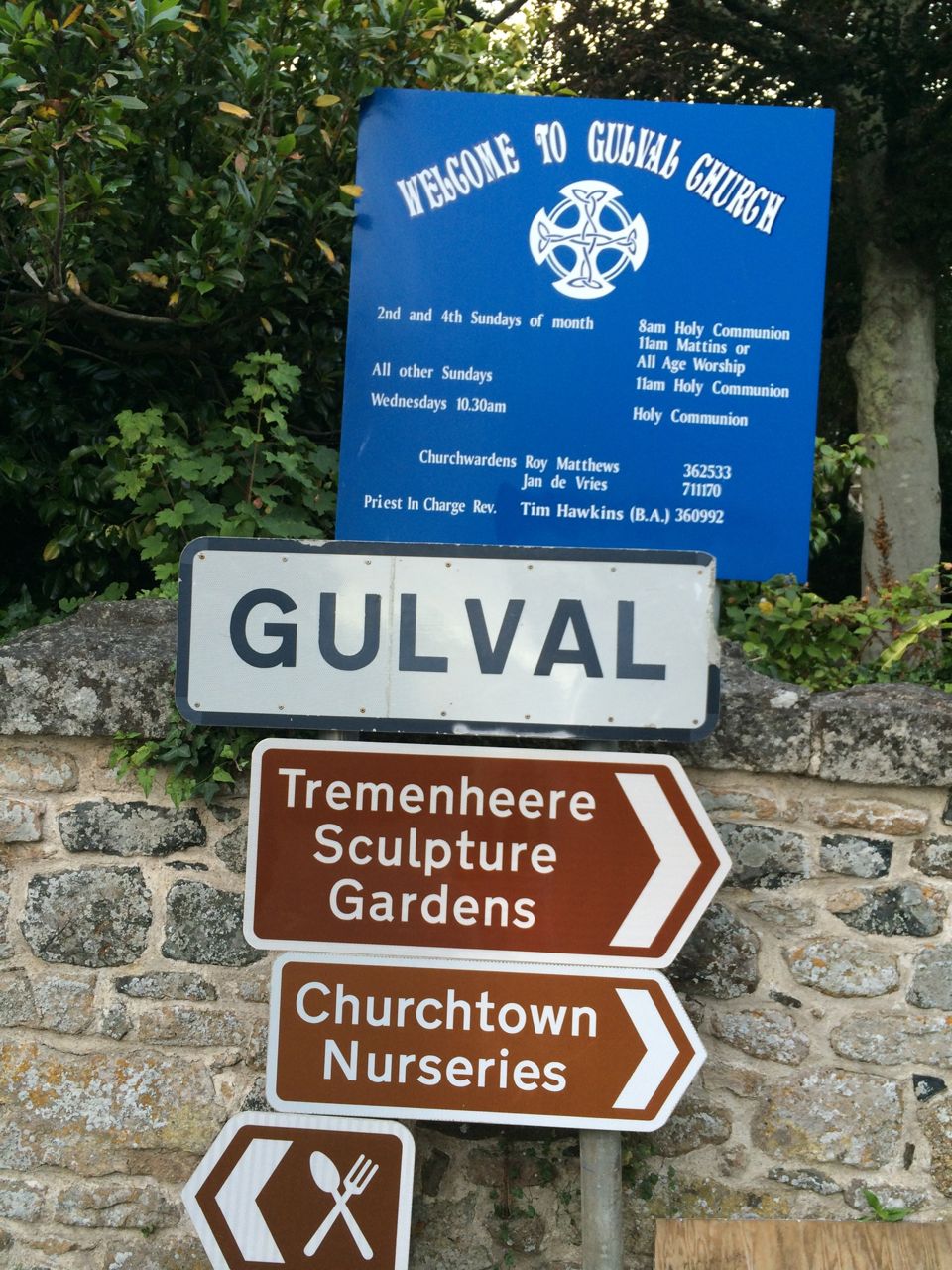 Our first night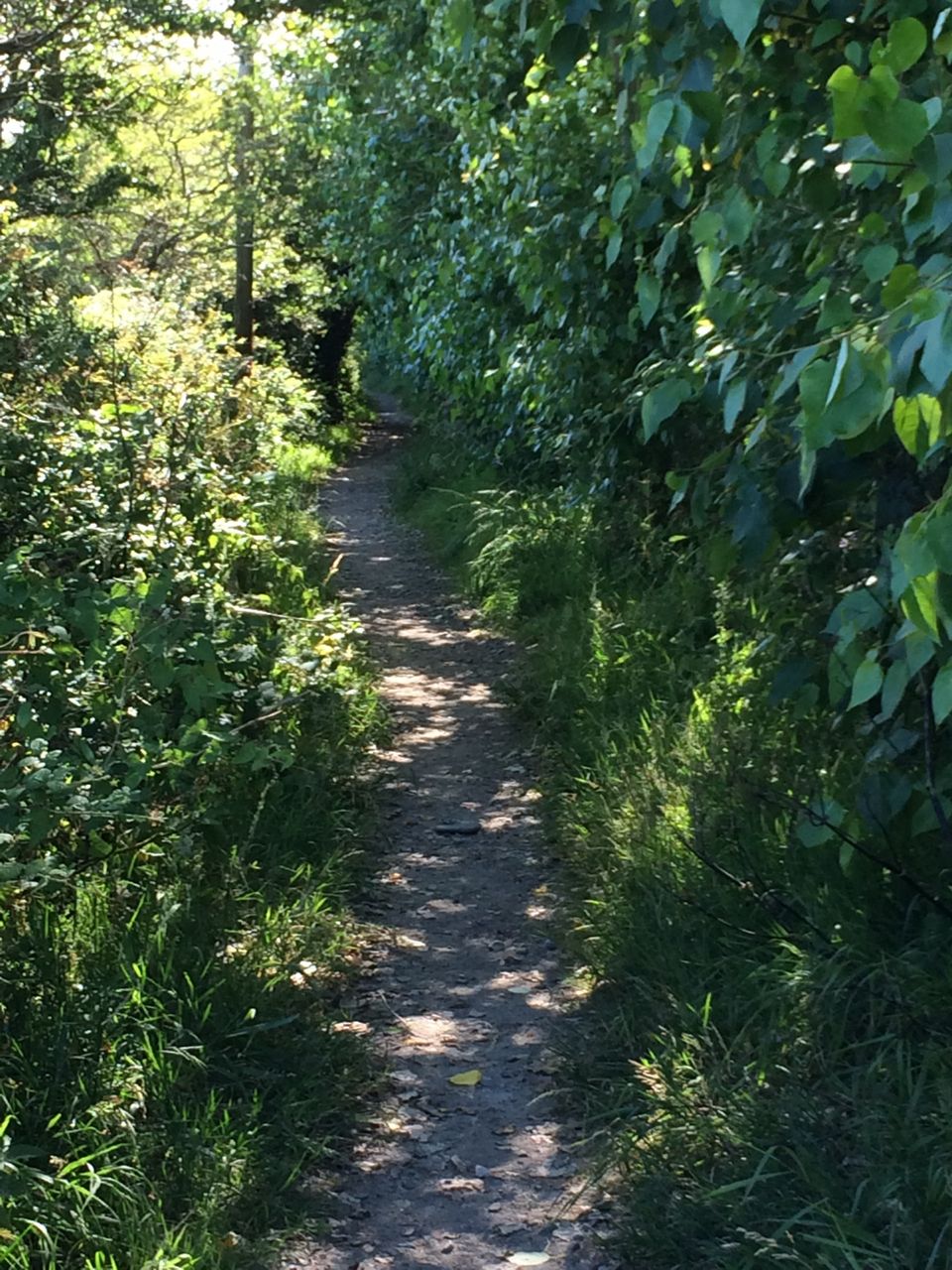 The path back to Penzance -- naturally, with John in charge, we took the scenic route
We were more tired than we knew, but walked back to Penzance anyway. We covered most of the distance along leafy paths, and across fields, until almost the city limits. Then the problem was crossing the streets. Very busy intersections, double lane roads and we never knew from which direction the cars would come from.
After a quick walk around, we decided we liked Gulval better. Back to the hotel, dinner was a delicious meal served by a French Maitre D', and for dessert we walked around the very ancient church and had the oportunity to hear and see seven (or 8) bell ringers practice.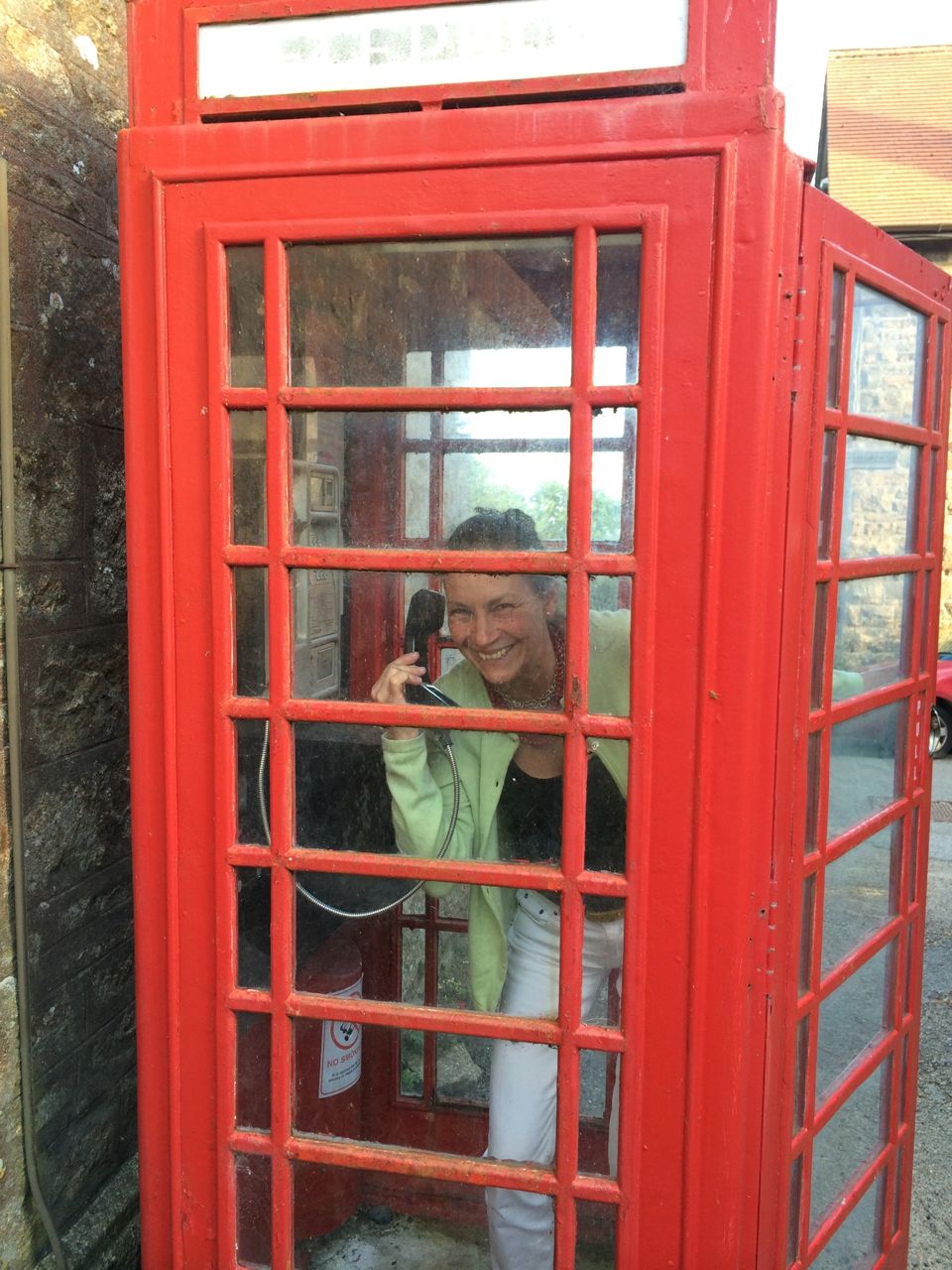 Calling home the old fashioned way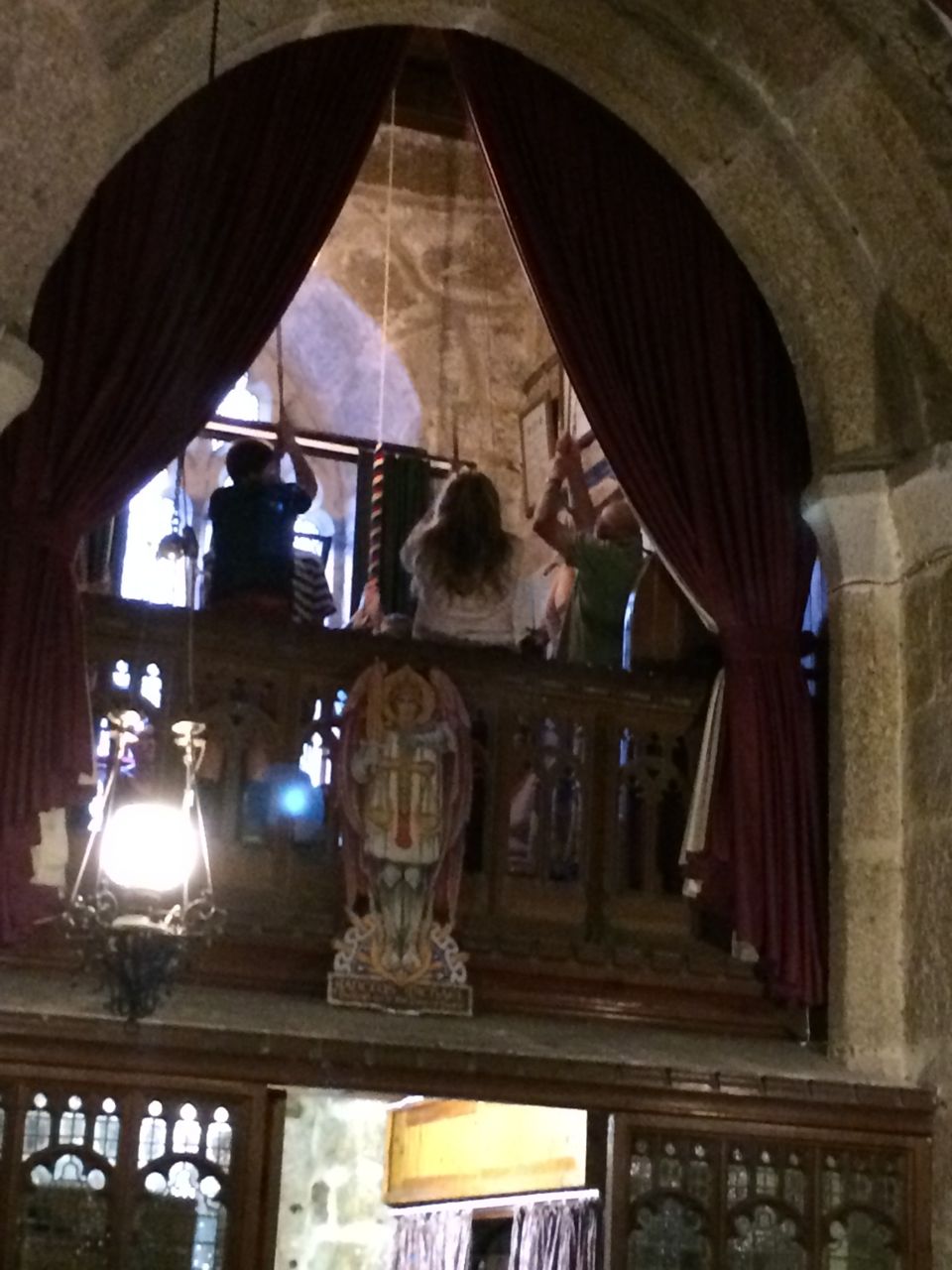 Watching bell-ringer practice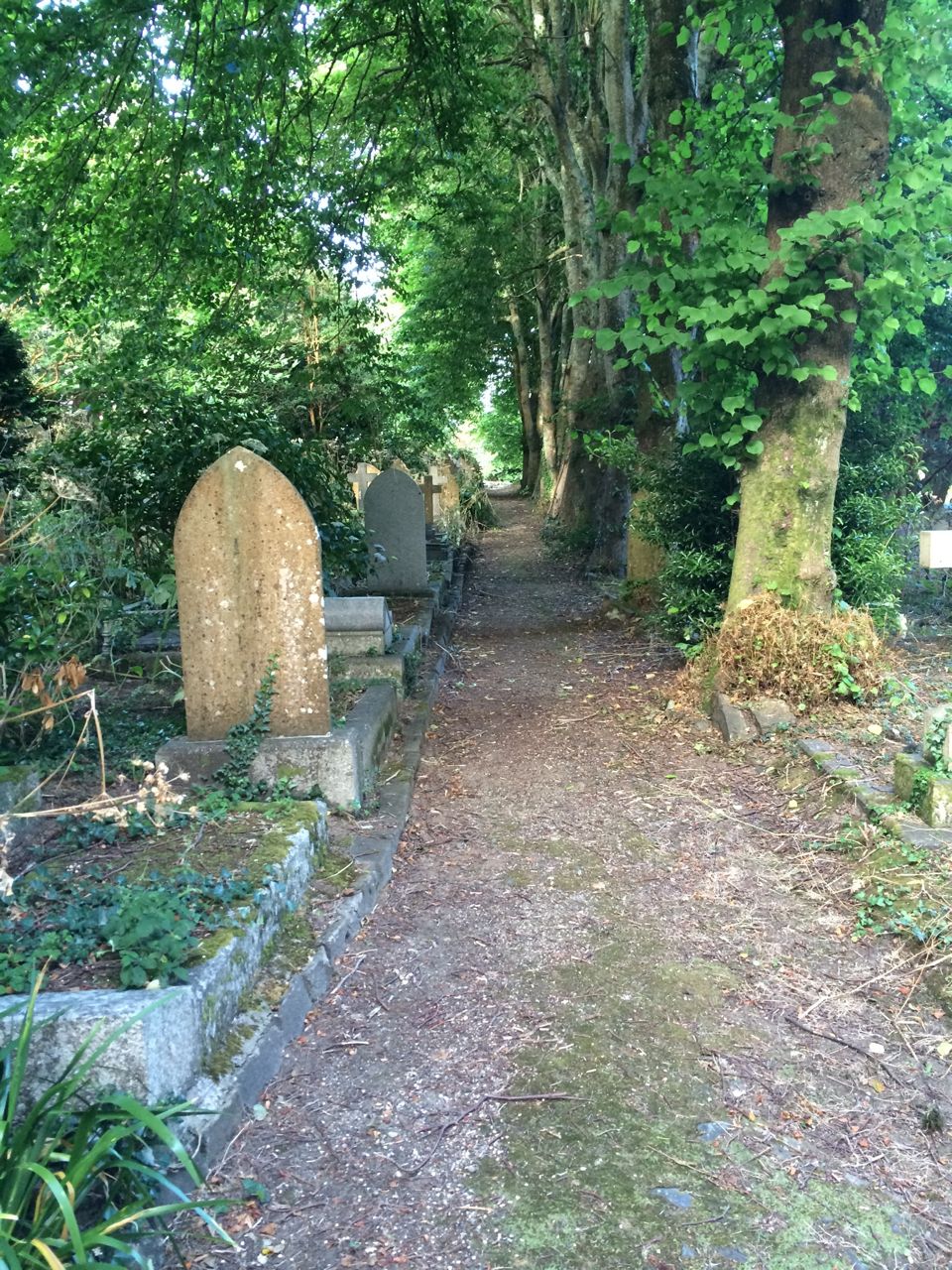 The old church yard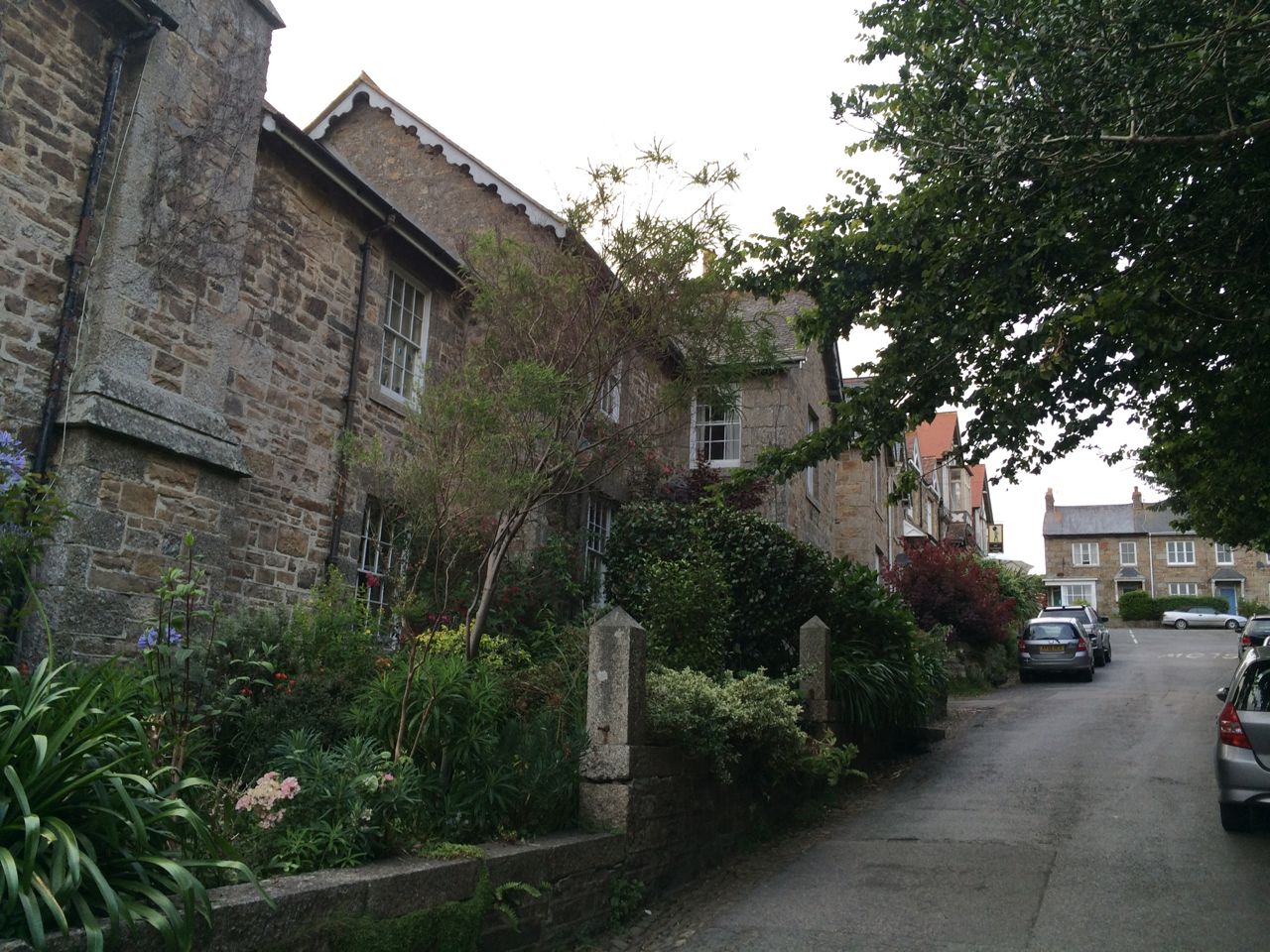 Strolling around Gulval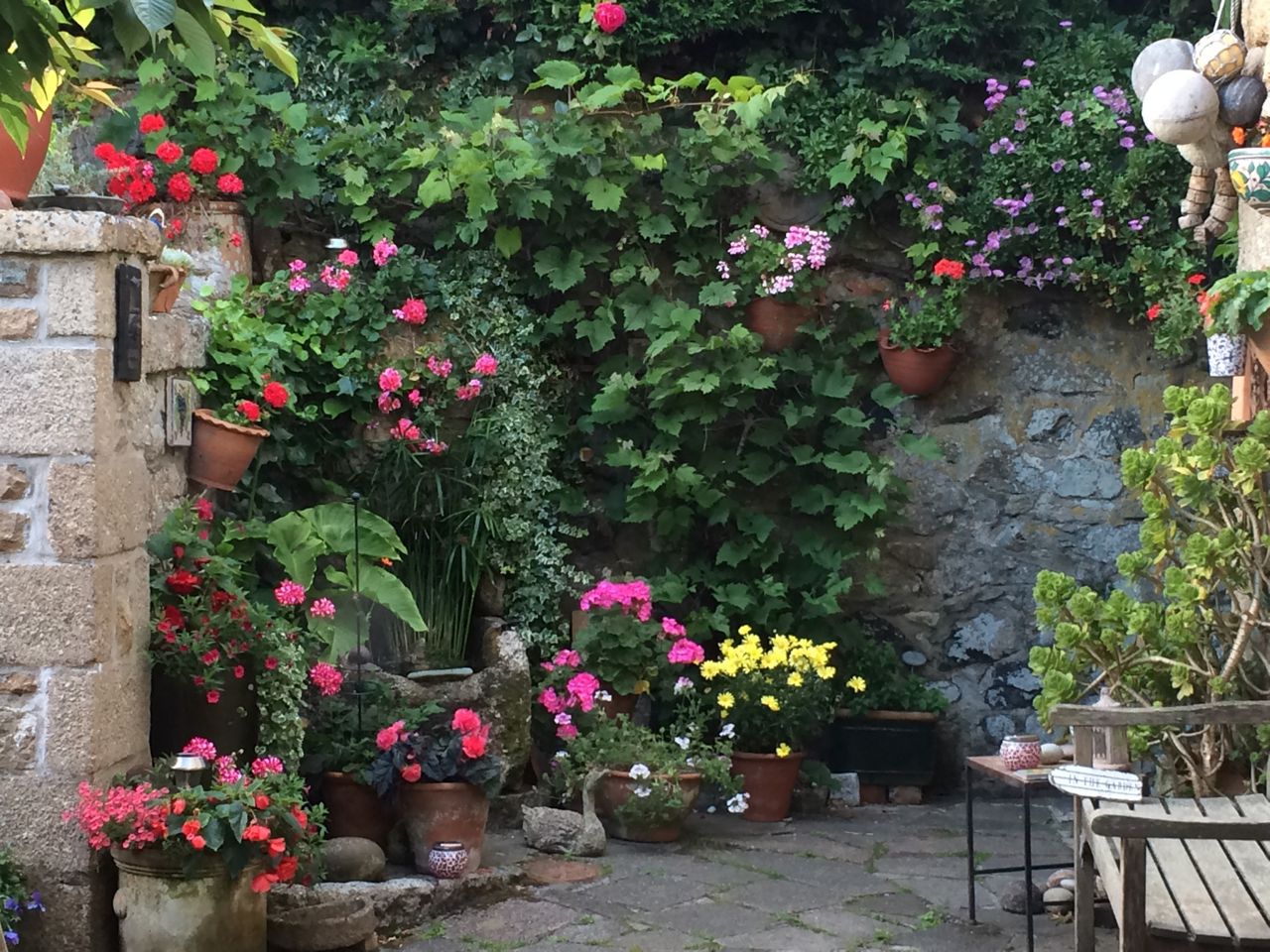 Lots of flowers to look at in this nation of gardeners.
Tomorrow we leave the land and start our water leg of the journey.
Good night.
Next Episode:
Crossing the Channel