Fredrick, MD
We are currently hiding from hurricane Florence at our son Nick's new apartment in northern MD, well out of the danger zone.
We had to make a decision to haul or not on Tuesday morning, because after that, the marina would only be doing storm hauls, which did not including power washing the bottom. Since we've been in the Chesapeake for several months, I was pretty sure our bottom would be foul, so I definitely wanted to get the bottom cleaned if we were hauling.
Also, on Tuesday, Florence looked like she might just turn north once she hit the coast. Other people in the marina were clearly not too worried, but Petronella is our home, and we were not taking any chances.
Out she came!
Of course, the moment Petronella was secure on shore, Florence decided to turn south in search for easier prey. I was perfectly fine with that.
At the moment, we are getting light rain and winds in Fredrick, but Southport, NC, the town we spent Christmas in last winter, is getting hit hard. Hope everyone in one of our favorite towns is doing well!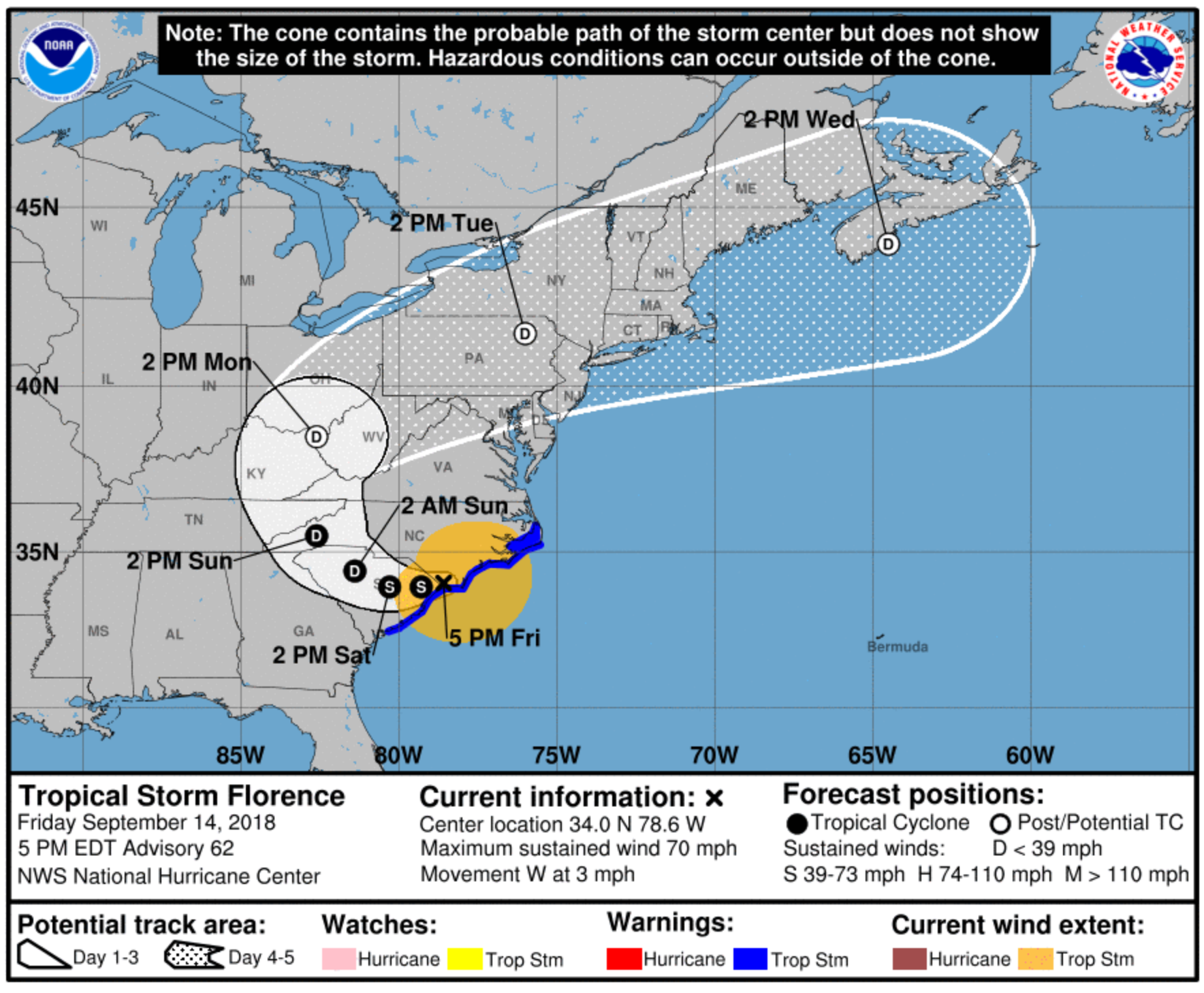 Florence's track as of this writing
Next Up:
Early Christmas Present