Wednesday, 26 JUL 2017 -- Anchored off Cumberland Island, GA
After two days and two nights of sailing north, we were just 20 miles from our first landfall -- Cumberland Island, where we hoped to enjoy the National Seashore for a few days. But as we closed in on the St. Mary's Inlet, we noticed a welcoming party was waiting for us. A welcoming party in the form of a huge thunderstorm.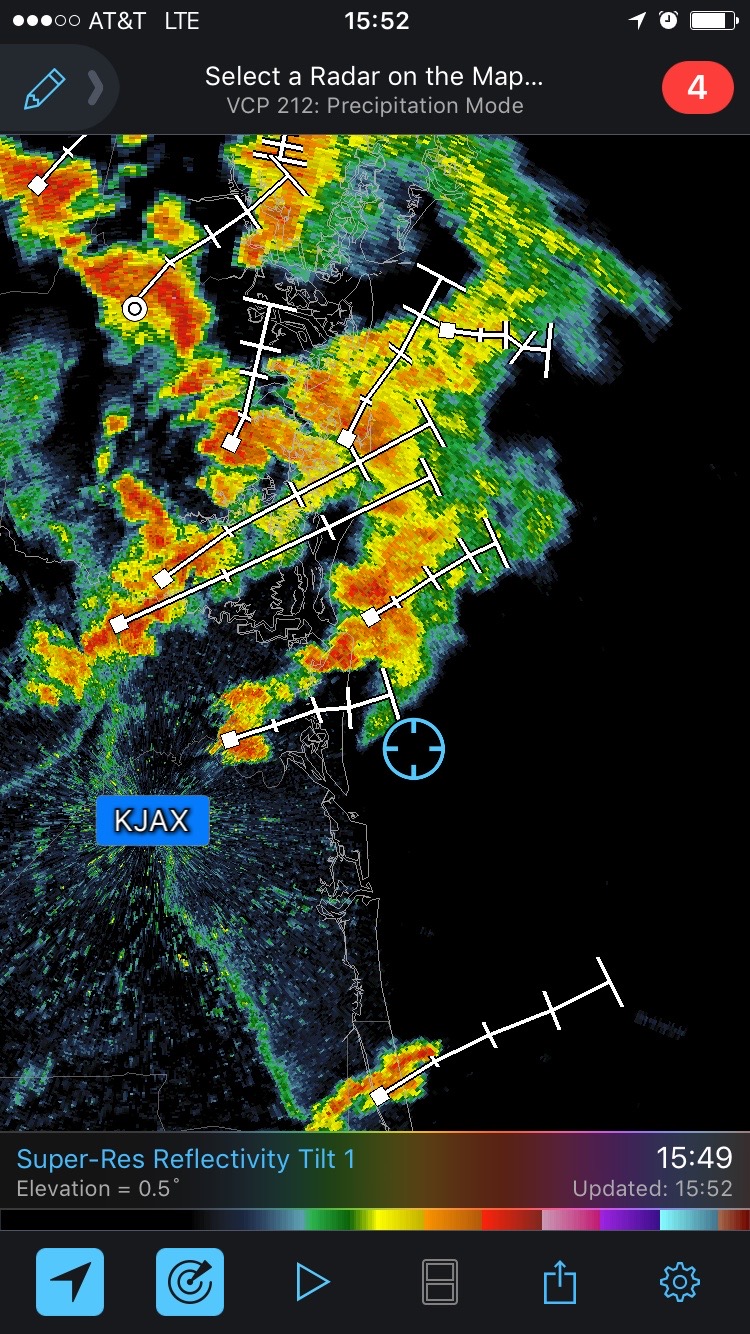 Welcoming party over Cumberland Island.
We were located at the blue cursor.
If you are familiar with reading radar images, you will see that this one was a doozy. At the time, we were 5 or 6 miles offshore, heading north. We turn around and ran another couple miles out to sea, just to get some more sea room, and then waited to see what would happen. From the radar, I thought the storm would continue to move to the northeast, but Mother Nature continues to surprise...
After the storm passed, we continued to the anchorage off Cumberland Island, finally arriving at 11 pm. An excellent reason to aim for all-weather inlets that can be entered day or night.
Next Up:
Cumberland Island