We are having a late spring here in the northeast, which is a good thing because it gives me a bit more time to get winter chores done.
Here's what Huntington Harbor looked like on the first day of Spring. Cheery, eh?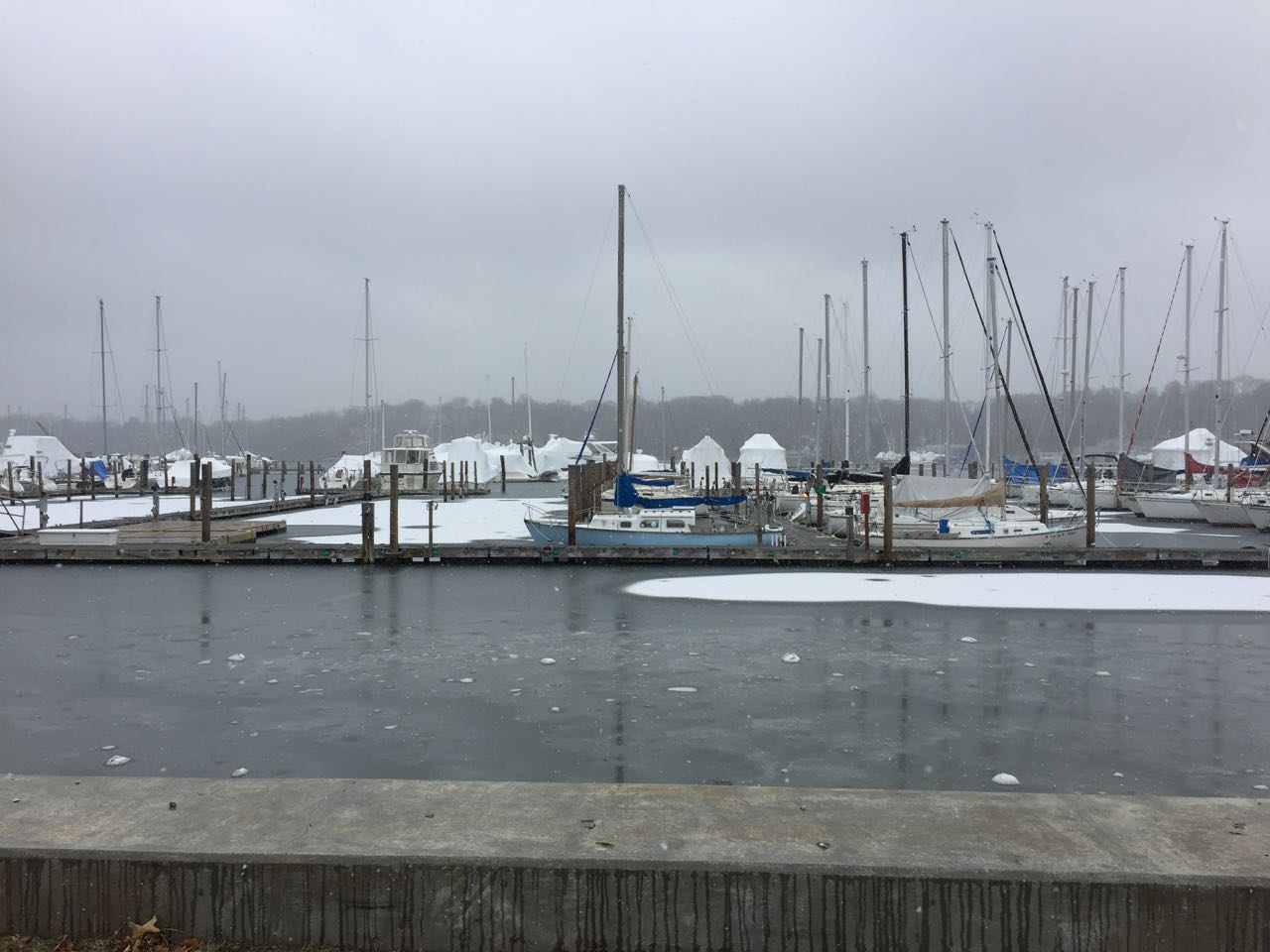 First day of spring
On the project front, I'm finally gearing up to get my bowsprit done. I've got the wood (more on that next time) and am just waiting for a break in the weather to get started on that project. In the meantime, I've been getting ready.
One thing I needed last week was a metal-working vice. I have an old vice, stamped 1913 on it, which has been mounted on one of the rickety little tables in my shop. Between it's metal jaws and unstable platform, it was next to useless for woodworking, but I made do with it for many years.
Now that I have a good wood vice, and have experienced the bliss of working on a bench that doesn't move, I was determined to do something with my metal vice. But bolting it on to my bench wasn't an option. It would be too much in the way, and there was really no place for it anyway.
Luckily, I'd seen a nice trick somewhere, for turning a vice into a tool that can be brought out when needed and put away when not.
To get started, I needed a good size hunk of hardwood. Something wide enough to mount the vice on. About 4"x4" would do.
I didn't have an off-cut that size, but I did have some good chunks of seasoned firewood. So using the sled-and-bandsaw trick discussed last time, I quickly had it squared off. Not the kind of wood you'd want to build fine furniture with, but good enough for this job.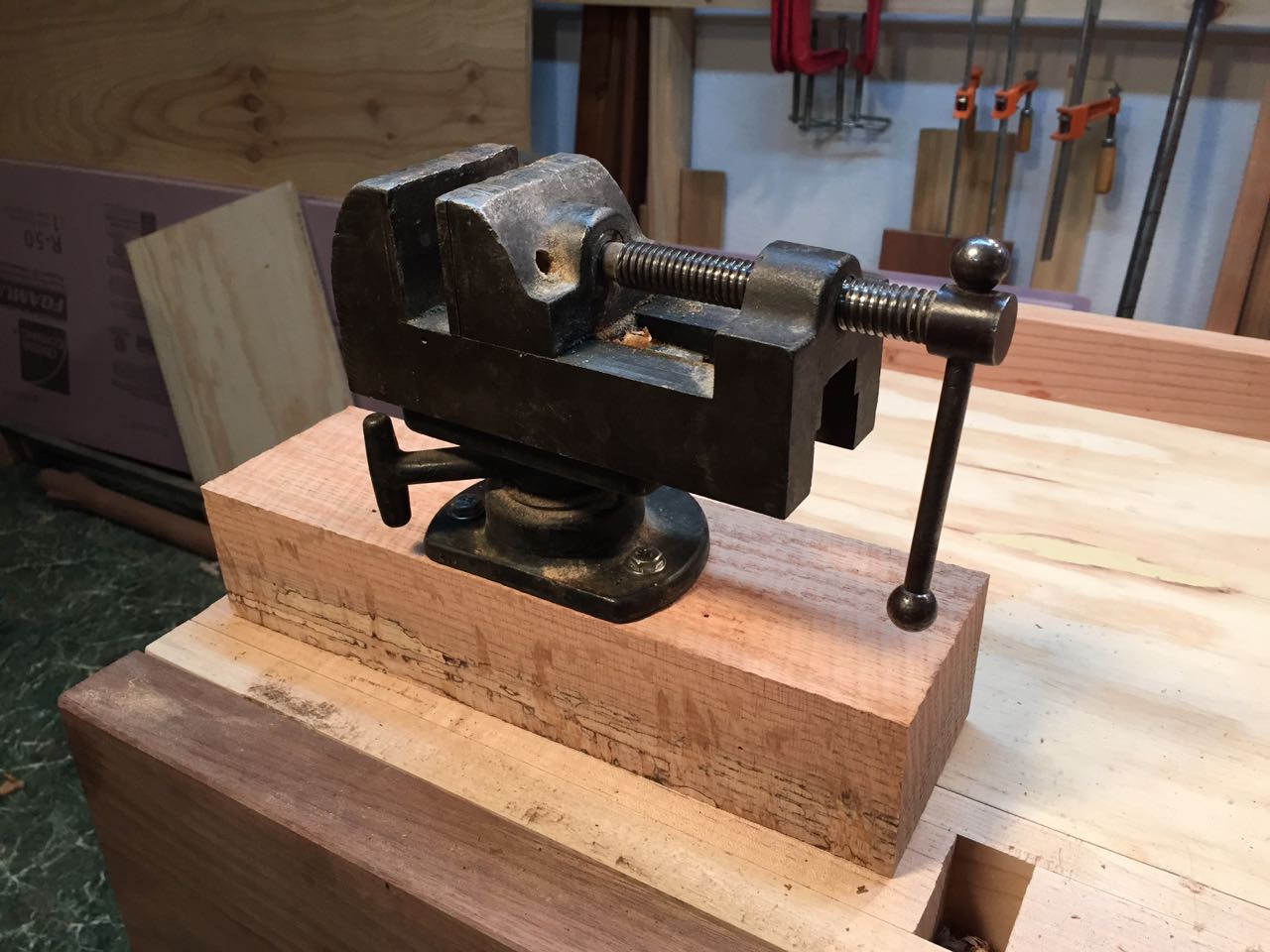 Metal-working vise mounted firmly to block of red oak
I bolted the vice to this block of wood using 2 1/2-inch lag bolts. I might as well have welded the vice to an I-beam. Real solid.
Then to use the vice, all I need to do is clamp the block of wood in my front vice.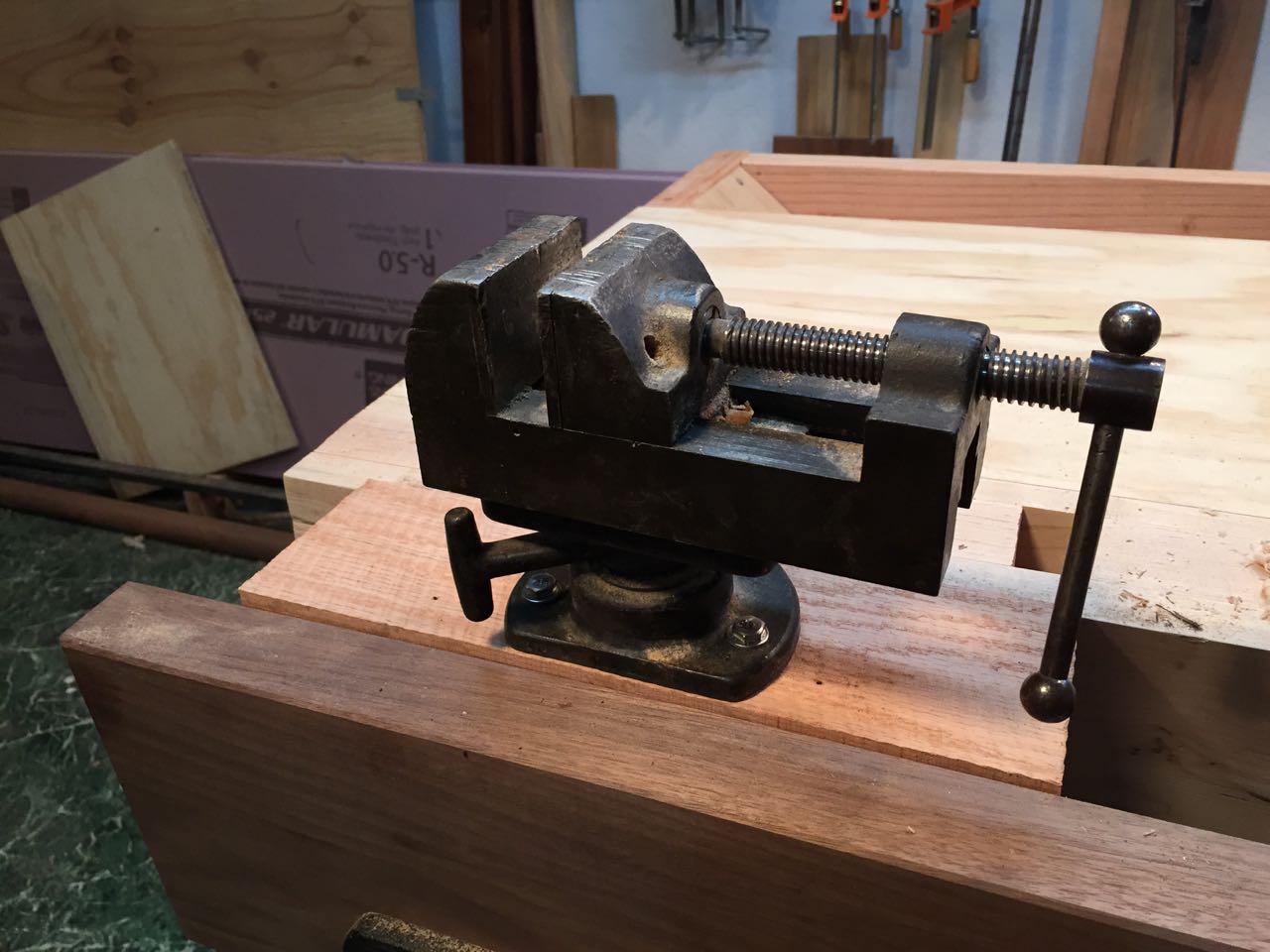 Block gripped in woodworking vice
Voila! A rock-steady metal working vice that can be stashed on the tool shelf when not in use (which will be most of the time, of course.)
Why did I need a metal-working vice so urgently? A frozen shackle. I mean, it was
really
frozen. Still is, in fact! Even clamped in a vice, and bathed in Liquid Wrench, I could not get that shackle open. Complete and utter defeat.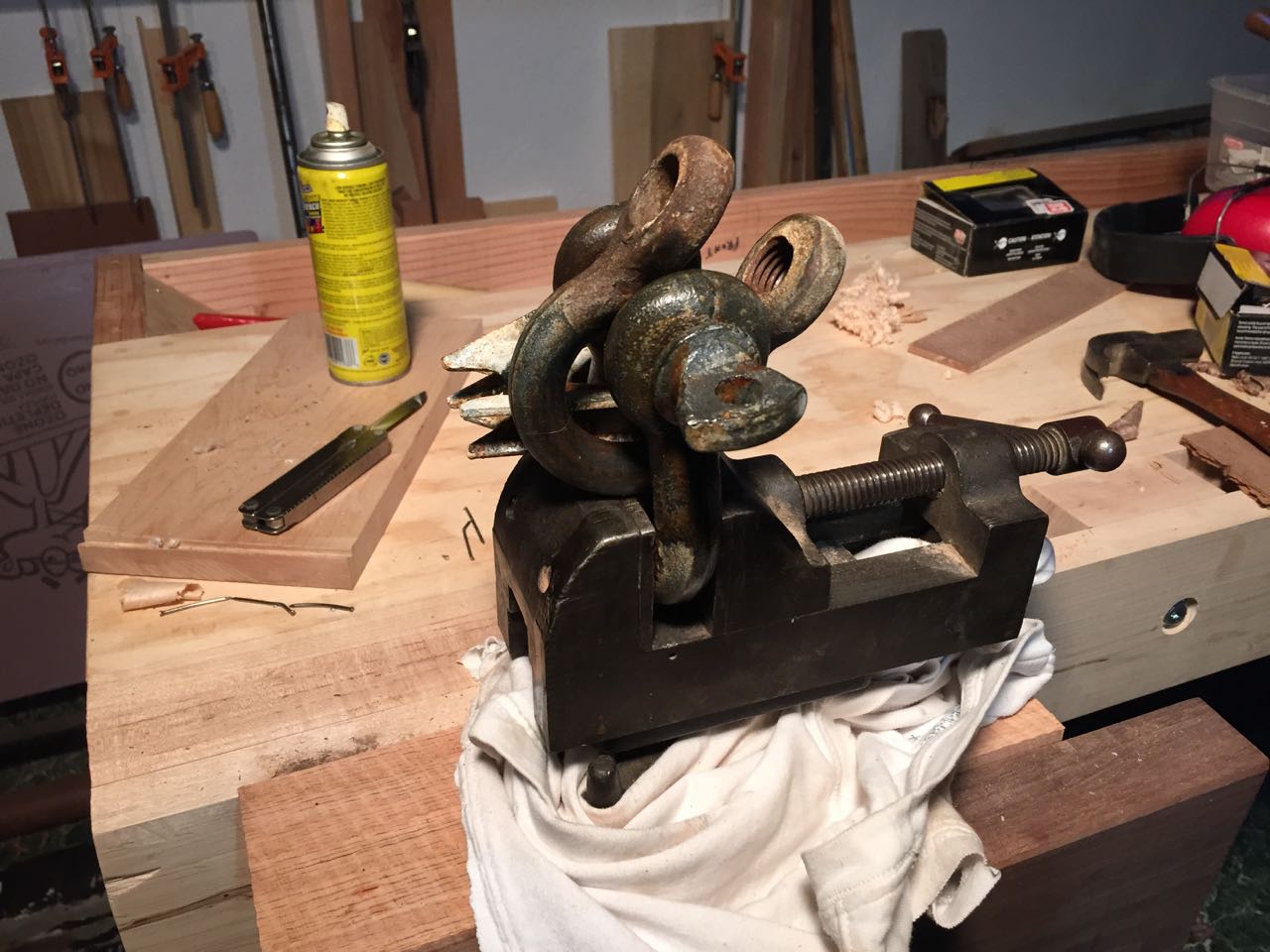 Frozen shackle -- still frozen!!
Ah well, at least I have a good new tool.
Next job: a new bowsprit.
Next Up:
Quest For Wood II